Buying appliances for your kitchen isn't always fun, but a new stove is a pretty important feature. Plus, takeout every day isn't actually as appealing as you might think. So let's get down to the details. Your stove is at the heart of the kitchen. Accordingly, you'll want to buy one that reflects both your lifestyle and the design of your home. There's no need to settle. Whether you need help with measurements or a selection of the best gas cooktops around, here are our tips for choosing and taking care of a new stove.
1. Consider the size of your kitchen.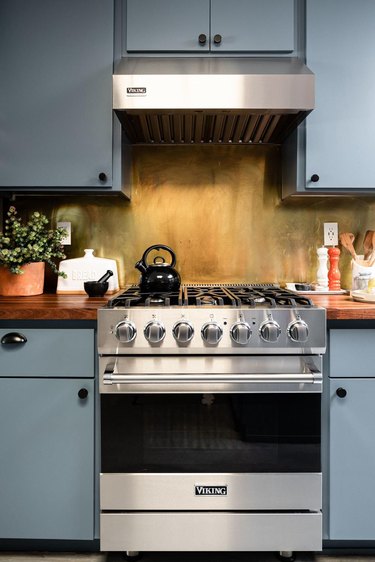 No matter how much you love to cook, the size of your kitchen should dictate the dimensions of your new stove. You don't want to overload a small cooking area with something too big or vice versa. Plus, your stove and oven will likely be a focal point.
So where do you start? First, measure the overall area of your kitchen. For those short on square footage, an apartment-size stove is the ideal solution, and you can still find options with plenty of character while making room for additional appliances, too. On the flip side, a double oven stove will work wonders in a large family home and make a design statement.
2. Weigh the pros and cons of different stove types.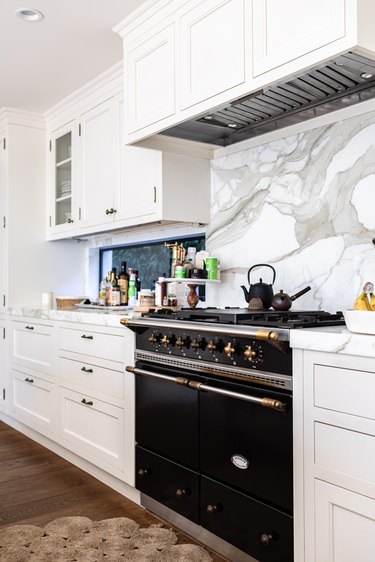 When it comes to the question of gas or electric, focus on personal preferences. Some of the pros of gas stoves include lower running costs and easier cooking control. However, the heat distribution is less even, and there are higher maintenance requirements and a tricky installation process. Conversely, electric options tend to be multifunctional, easier to clean, and they provide a more even oven temperature. But on the downside, running costs are higher and it takes a long time for the stoves to cool down.
If neither of these choices float your boat, an induction stove could be the answer. This appliance has an electromagnetic field below the glass top that transfers heat directly to magnetic cookware. They're safer and quicker to use but require specialized pots and pans. Plus, the cost can be significantly higher.
3. Match your stove to the existing kitchen decor.
You might think a stove is a stove, whatever it looks like, but there are a number of highly stylized options on the market. Whether you prefer slick stainless steel numbers or retro ovens, it's relatively easy to find one to match your interior style. Think about the qualities of your kitchen — would a classic style work best? Or perhaps a statement colorful stove would stand out perfectly? Also consider your backsplash. From marble to tiles to brass, don't be afraid to think outside of the box!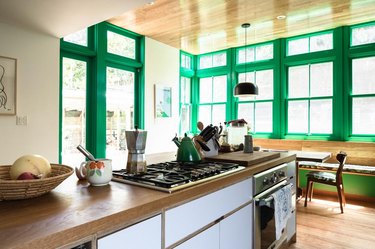 Your stove doesn't have to be freestanding. And if you're designing from scratch, you can even consider placing your stove right in the kitchen island. Ever heard of the golden triangle? This simple kitchen principle suggests that your three main food areas — the stove, fridge, and sink — should all be situated within a triangle for the best use of space. Sure, we all love an aesthetically pleasing kitchen, but a good design allows for convenience.
5. Be careful when you clean.
Unfortunately there's no kitchen cleaning fairy. Between grease stains, sauce splatters, water marks, and that one piece of pasta that always makes a great escape, cooking on the stovetop can be messy. So we compiled our top stove cleaning tips here. Plus, we've even tracked down the best stovetop cleaners for the job.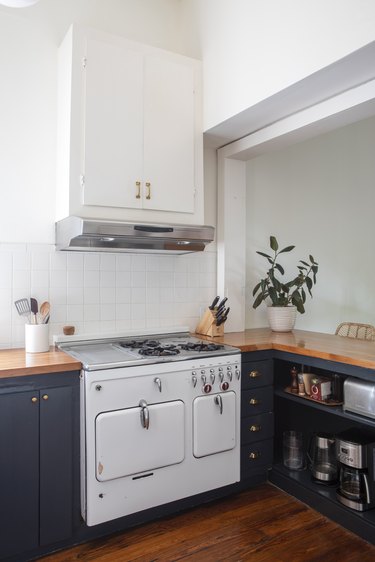 Bosch products are known for their top quality, both in design and practicality. So if you're looking for a mixture of form and function, this brand should be a go-to. Some Bosch stoves even have a self-cleaning function.
Italian brand ILVE has been cooking up handcrafted kitchen appliances since 1952, combining classic and traditional design with bold colors and interesting features. Think brass handles and aesthetic cooktops!
Samsung is a champion of merging technology with quality aesthetics, and the brand's stove selection is no different. You'll get all the latest in features you didn't know you needed.
Big Chill's retro-style and professional-grade kitchen appliances give you modern performance with a timeless design.