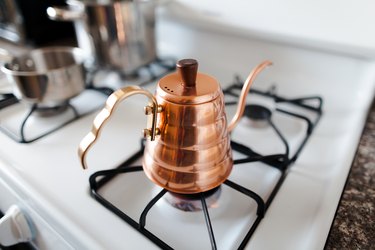 No matter how much cooking you do, you've got to clean your stove, whether it's every day or (at least) once a week. Luckily, we have three different ways to clean, depending on the type of stove you have: gas, electric, or glass/ceramic. Just be sure that your stove, grates, and burners are completely cool before you start.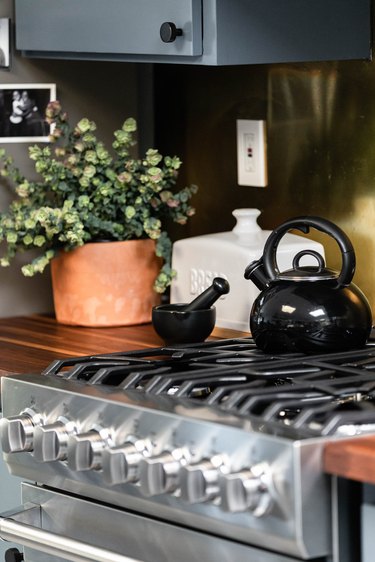 The key to cleaning a gas stove is to address the different parts separately. This tutorial also includes a degreaser spray that you can buy instead of DIY to help lift off grease and burned-on food.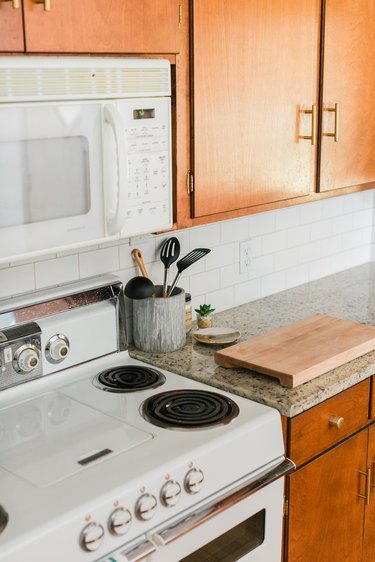 To clean an electric stove, you're going to want to actually remove the coils and the drip pans. You'll just need some basic household ingredients such as baking soda, dish liquid, and distilled white vinegar.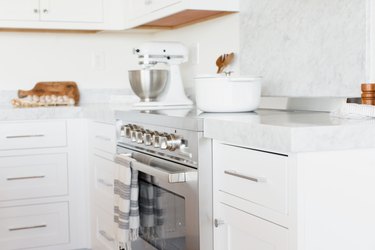 You'll love using this incredible cleaning paste (think baking soda, Castile soap, and orange essential oil) that won't scratch your stove top or leave marks behind.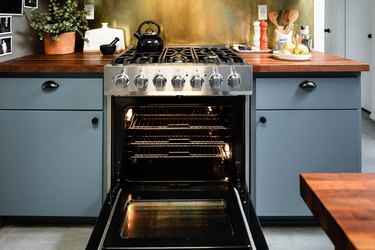 Don't forget to clean inside your oven, too. Specifically the racks. Using a tub or shower, this solution is so easy.