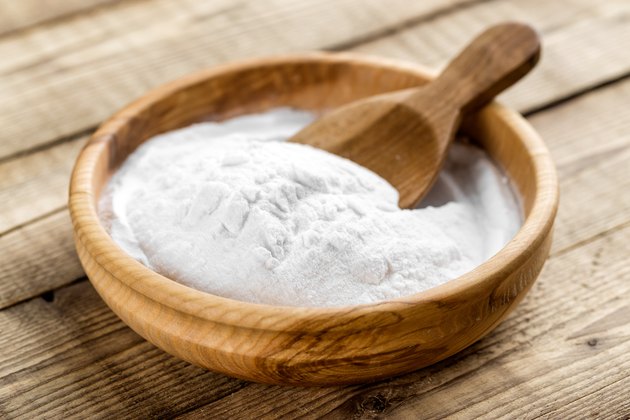 1 of 12
Baking Soda
Baking soda serves as an excellent natural alternative to chemical-based household cleansers, scrubs, and deodorizers, and can be used in so many inventive ways from creating DIY deodorant cakes to cleaning a smelly drain. Read on for baking soda cleaning hacks that are ridiculously easy!
Image Credit:

ivandzyuba/iStock/GettyImages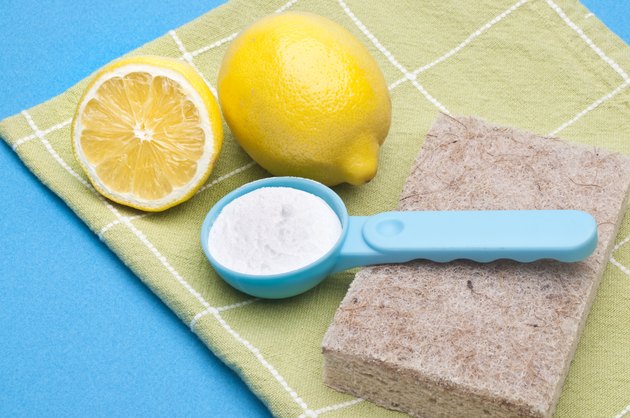 2 of 12
Sink Scrub
Here's a chemical-free way to get grit, dirt, and mildew off of kitchen sinks: Mix lemon juice and baking soda until you have a paste, then scrub with a sponge. Wash away with warm water.
Image Credit:

brookebecker/iStock/GettyImages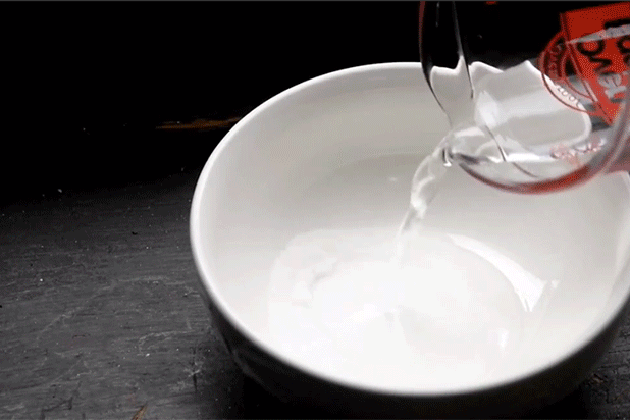 3 of 12
DIY Deodorizing Cake
There's the age-old trick of placing an open baking soda box in a fridge to eliminate odors. But have you ever considered creating a baking soda deodorizing cake to place elsewhere in the house?
Mix 1⁄2 cup of baking soda with enough water to make a paste, adding a few drops of peppermint or lavender essential oil for fragrance. Spoon the solution into paper muffin cups and allow it to harden overnight. Place at the bottom of a trash can or in lockers to eliminate smelly odors.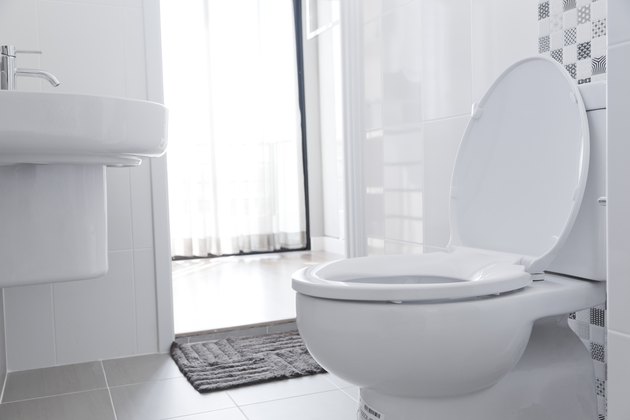 4 of 12
Homemade Fizzy Toilet Bombs
With just a bit of baking soda, citric acid, and dish liquid, blogger Jessica Kielman shows you how to make a simple toilet bomb that will have your porcelain throne gleaming in no time.
Image Credit:

ben-bryant/iStock/GettyImages
5 of 12
Odor-Fighting Garbage Disposal Tablets
These may look like delectable treats, but they're actually all-natural garbage disposal tablets created by Hello Glow. All you need is Epsom salt, coffee grounds, baking soda, and vinegar. Find the recipe here.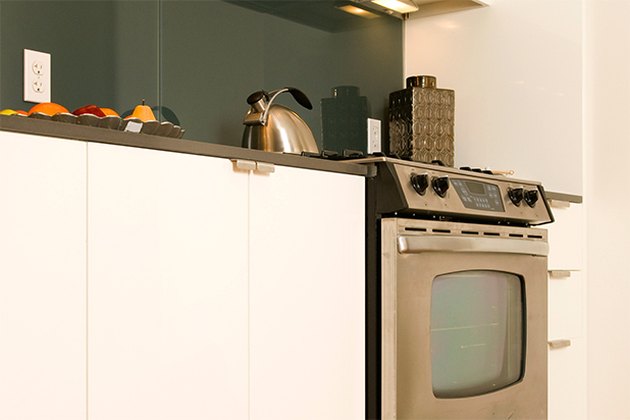 6 of 12
Stainless Steel Cleaning Solution
Baking soda comes to the rescue when it's time to clean chrome and stainless steel around the kitchen and bathroom. Mix a little water into several tablespoons of baking soda — just enough to make a paste — then rub the paste over the metal with a soft cloth or sponge. Clean the baking soda away with a fresh wet sponge, then dry the chrome with a soft towel for golf clubs, stainless steel appliances, and grill grates.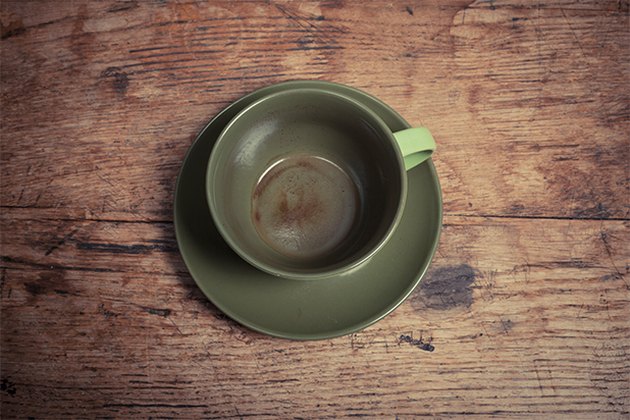 7 of 12
Erase Scuffs, Stains, and Crayon Marks From Surfaces
Erase scuff marks with baking soda and just enough water to give it a paste-like consistency. Rub the mixture on with a soft cloth, wipe it away, then follow up with an eraser. Baking soda paste also removes crayon marks from many surfaces, and will clean away those stubborn tea and coffee stains left behind in mugs and cups.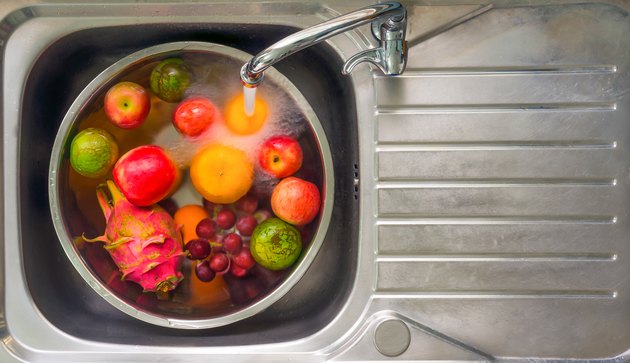 8 of 12
Produce Wash
Remove pesticides and dirt from your produce with this nifty tip: Add a few tablespoons of baking soda to a bowl of cold water. Add produce, let sit for a few minutes. Scrub vegetables with a vegetable scrubber; rinse with cold water.
Image Credit:

joey333/iStock/GettyImages
9 of 12
Clean Smelly Drain
Smelly sink? Try this: Pour 3/4 baking soda down drain, followed by about 1/2 cup of white vinegar. Stop up the drain with a kitchen rag and let mixture sit for 30 minutes. If you have a garbage disposal, grind up a few small pieces of lemon to add extra freshness.
10 of 12
Mattress Deodorizer
This is so easy, we can't believe we never thought of it before. Fill a mason jar with a mixture of baking soda and about 10 drops of an essential oil (lavender is very calming). Poke holes in the top of the cap. Sprinkle onto a bare mattress and let sit for 30 minutes. Then, simply vacuum everything up.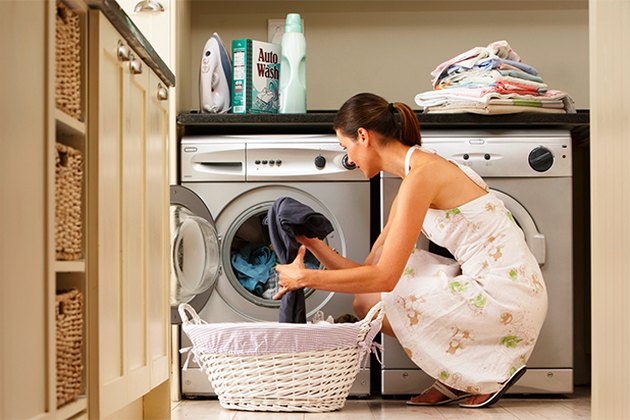 11 of 12
Boost Your Laundry
A cup of baking soda added to a load of laundry, along with your favorite detergent, helps freshen clothes and keeps them bright.
12 of 12
Get Gunk Off Baking Pans
How frustrating is it when you run a dirty pan through a dishwasher, or scrub like crazy, only to be left with...a dirty pan? Mom4Real's trick is actually way better than any other sticky pan solution we've tried, so we highly recommend making it part of your regular routine. All you need is Castile soap, baking soda, and a bit of essential oil. Full instructions here.
Image Credit:

MarianVejcik/iStock/GettyImages
---
Kathy Adams is an award-winning writer. She is an avid DIYer that is equally at home repurposing random objects into new, useful creations as she is at supporting community gardening efforts and writing about healthy alternatives to household chemicals. She's written numerous DIY articles for paint and decor companies, as well as for Black + Decker, Hunker, SFGate, Landlordology and others.
View Work