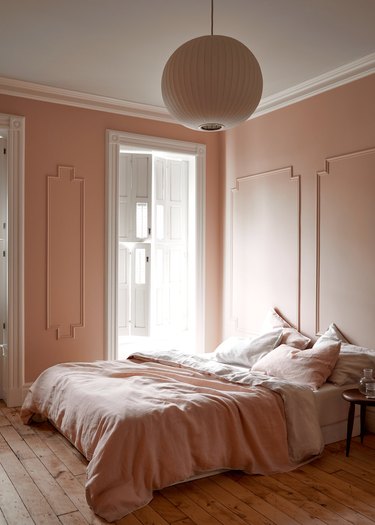 Keeping things trendy isn't always an affordable or practical approach to decorating, but there is absolutely a way to add a contemporary touch to your home without breaking the bank and remaining as sustainable as possible. Dive into color! Whether you want to give a room a fresh lick of paint, add an accent shade to an existing theme, or buy some new furniture in a hot shade, color is the way to keep your home up to date. Trust us, these contemporary color ideas are bound to make you feel like a trendsetter.
1. Find the perfect neutral.
You might think that calming tones are the exact opposite of innovative, but neutrals are incredibly popular amongs leading designers. In fact, Dulux named Brave Ground — a "warm earthy tone which provides a firm foundation for change and creativity" — as its 2021 color of the year. And we definitely agree that a taupe or beige hue can act as the base for many color palettes. If you like to update your home often, a neutral will be the perfect foundation. Pair it with bright shades for the ultimate effect.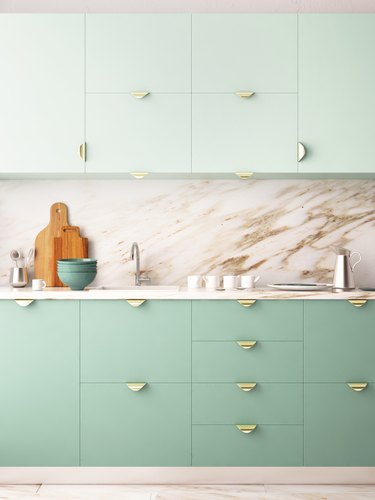 Mint green has been rising up the color ranks since 2019, and we're still fawning over how great it looks. Because of its perfect gender-neutral vibe, mint is an ideal choice for almost any room. It will instantly add a fresh and youthful energy. For a contemporary take on a '70s Palm Springs aesthetic, pair the shade with oranges and pinks, or go full-on luxe and work in marble and gold details.
3. Dive back down to earth with terracotta.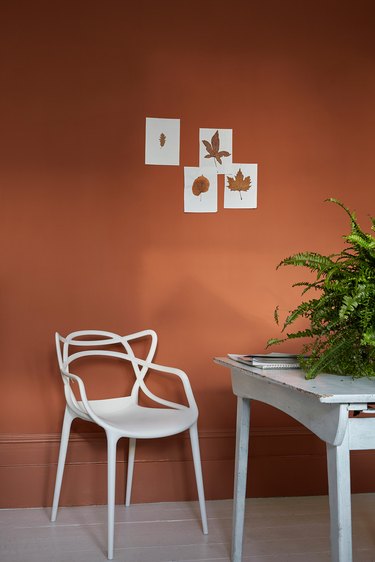 If you like to experiment with color, but aren't necessarily a fan of bright hues, opt for something rich like a terra cotta or rust instead. While we'll admit that these tones won't be for everyone, you can't deny the warmth they bring to a space. Add pops of blue to the mix via furniture or art for an additional contemporary color fix.
4. Go bold with cobalt blue.
Blue is an undeniably timeless color that tends to float everyone's boat, but how about a bright cobalt shade for your abode? We love how the folks at Tierney Terrace Location House painted their kitchen cupboards in a statement hue while leaving the walls and floors white.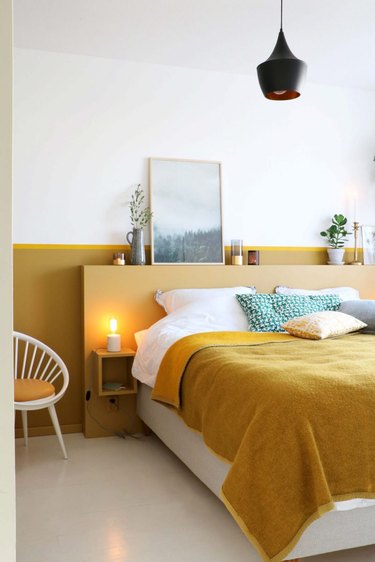 6. Keep it pink or peachy.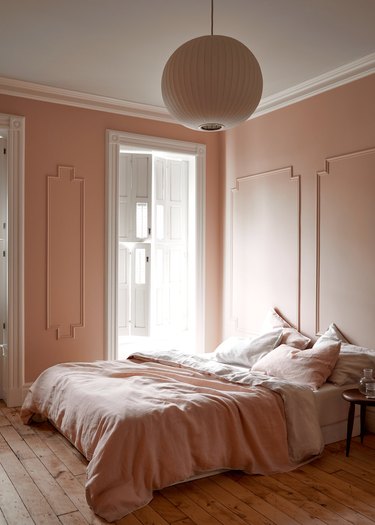 Most shades of pink have the ability to add a contemporary feel to your home, but we're especially digging a sway to bubblegum shades with a hint of peach. Living Coral was Pantone's color of the year in 2019, but now we're seeing more muted versions of the shade. Fancy the look? Try creating a tone on tone room for something a little different.