There's a lot that drives us crazy about being holed up at home ... yet, there's something to be said for being forced into having the time to confront the corners of your home you've willingly ignored for months, or, um, years. Consider this your checklist for making sure every single thing in your home gets proper attention, cleaning, and organization. Try tackling two of these per week — or more, if you're feeling ambitious!
1. Clean out and organize all your junk drawers.
Yes, you can actually create a junk drawer that looks organized. There are some easy steps to follow to make sure it doesn't end up looking like a mess — even when cleaned. Check out these seven tips.
2. Tackle your linen closet.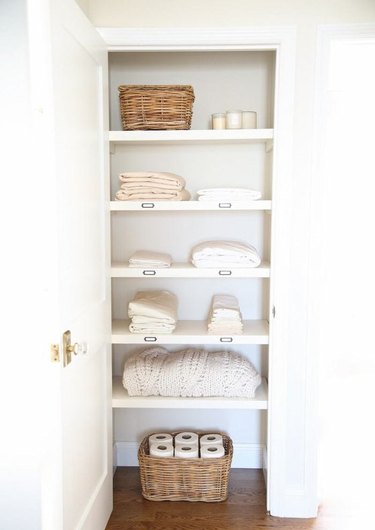 3. Make sense of your pantry.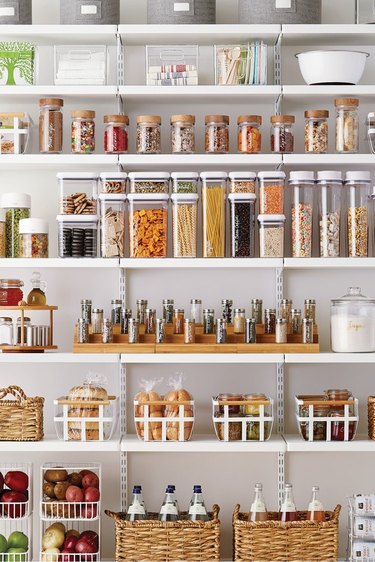 4. Organize those bathroom drawers.
5. Make glass labels for your pantry or bathroom org projects.
6. Organize your bedroom closet.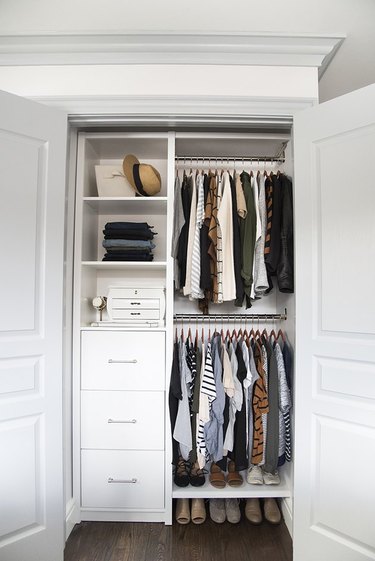 7. Tackle all the messy cords in your home.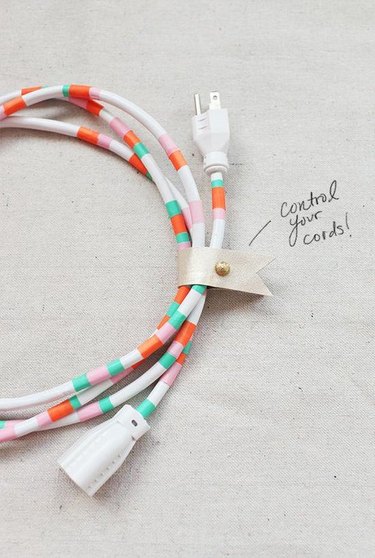 8. Organize your spice cabinet.
Now that the pantry's dealt with, time to toss old spices, wipe down bottles you're keeping, make new labels, and put them all back in a pretty row. See an expert's tips here.
9. Finally, organize your cleaning supplies.