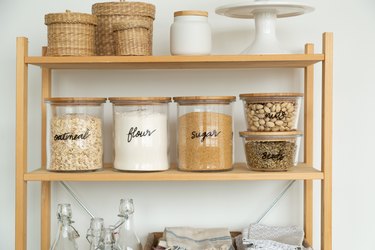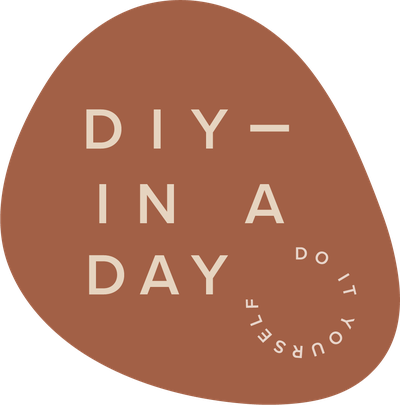 DIY in a Day brings you step-by-step instructions for easy projects that will spruce up your space — within 24 hours (or less!).
Want to make your pantry more organized and look good? If you said yes, this project is right up your alley. Glass jars are the perfect container for your open shelving or pantry at home. If your handwriting is not as pretty as you'd like, you can use our free printable labels to trace the lettering onto the jars. You will want to keep these jars on an open shelf or kitchen countertop because they are just so pretty!
These glass jars perfect for pantry staples. We have created labels for the basics like flour, sugar, oatmeal, nuts, and seeds. Read on to see just how simple it is to create pretty, hand-lettered glass storage jars.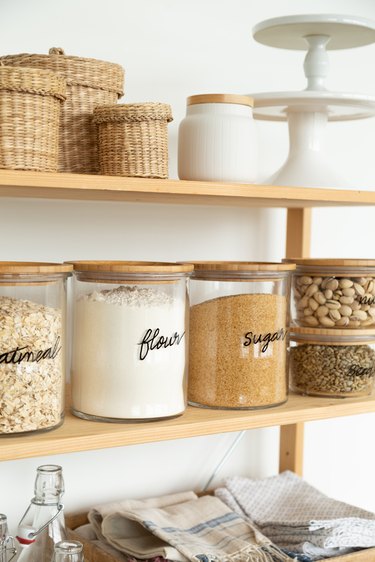 Things You'll Need
Step 1
Begin by printing out your labels onto regular paper. We've included printables for popular pantry staples such as flour, sugar, oatmeal, nuts, and seeds. The labels are 1.75 inches by 5 inches.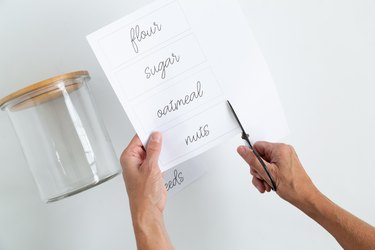 Step 2
Before you start painting, clean the glass with rubbing alcohol.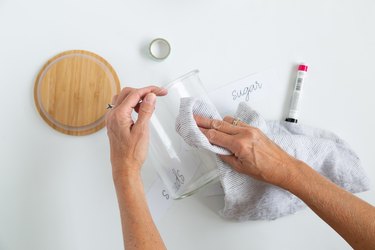 Step 3
Place the label inside the glass jar and use tape to keep it in place — this allows you to actually trace the letters through the glass. Trace the word, and then let dry. Repeat for all your glass jars and labels.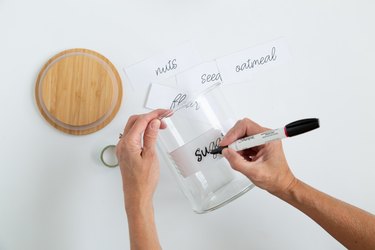 Step 4
Fill jars with the applicable pantry staples.