The products we write about are recommended by our editorial team. Hunker may earn compensation through affiliate links in this story.
This weekend officially marks the start of Daylight Saving Time. (Don't forget to spring your clocks forward!) And although that means we lose an hour, take solace in the fact that you can stay in bed and shop these perfect-for-spring picks. From colorful spring decor to affordable patio necessities, here are this weekend's best sales.
Think of this sale as your ticket to sprucing up your kitchen and dining room just in time for spring. Poppy-patterned juice glasses, fringe placemats, and floral linen napkins are just a few of nearly a thousand items that are 20 percent off right now.
Psst ... major news: Wayfair is offering early access to their outdoor essentials sale. From furniture sets and hammocks to BBQs and rugs, everything you could ever need to get your patio and backyard in tip-top shape is 70 percent off.
Even if you don't celebrate Easter, you can't deny the mood-boosting effect of pastel home decor. All dining furniture and tabletop accessories are up to 25 percent off, so you can get things like these adorable hand-dipped ceramic plates for less than $15.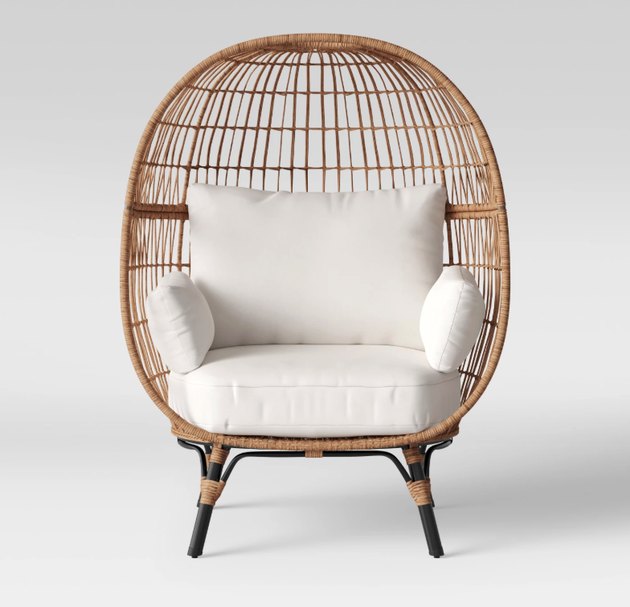 From furniture sets and outdoor rugs to lighting and decorative pillows, everything outdoor is 25 percent off. Plus, you'll get an additional 15 percent off all furniture, rugs, cushions, and lighting with the code MARCH.
---
Katie is the Commerce Editor at Hunker. She has previously been on staff at Shape Magazine, Well+Good, and PureWow, and has spent her life perfecting the art of online shopping.
View Work