We've culled some of our favorite fabulous London home tours for your viewing pleasure — from north to south, east to west, these beautifully remodeled homes are scattered all across the historic city and many, if not all, were originally built circa 1860s (around the time ol' Big Ben first rang). See how these 12 homeowners, and their dedicated teams of architects, engineers, and contractors, transformed these special structures into modern masterpieces.
1. Space and Sunshine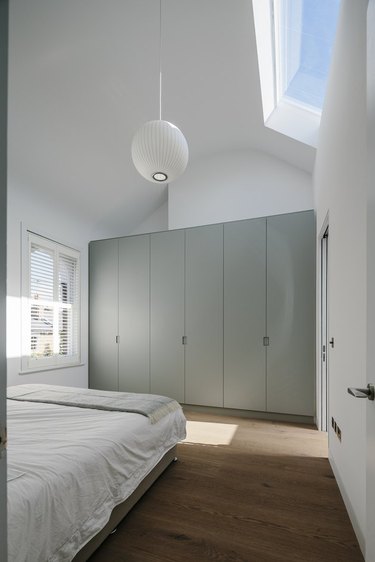 Space and sunshine are two things Londoners need to take any way they can get. For this 19th-century home in west London, a young family needed to update the layout and add more natural light. [TAKE THE FULL TOUR]
2. Bright, Colorful Kitchen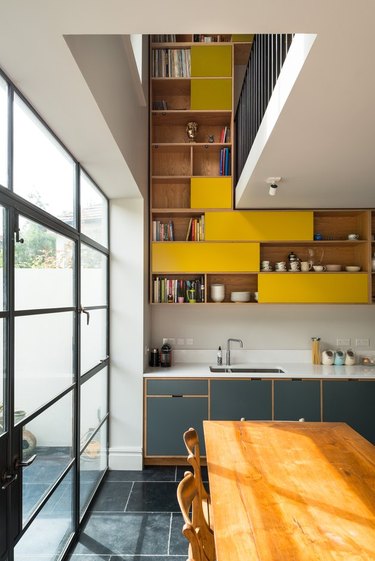 This once dilapidated house with an uneven structure in London's Hampstead neighborhood got a total of 18 different paint colors to help define every individual space. And although Matthew Wood, owner of MW Architects, jokingly admits that this wasn't "exactly a conservation project," his use of moody Victorian shades, plus canary yellow, and some original building materials nod to the property's place in a historic neighborhood. [TAKE THE FULL TOUR]
3. Victorian Modern Meets Industrial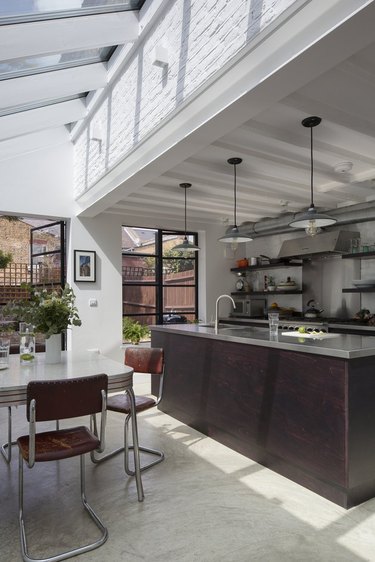 4. Preserve Timeless Design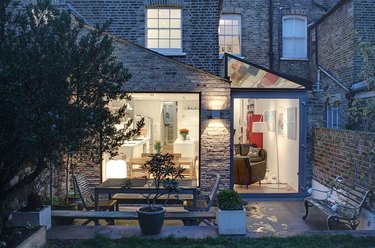 5. Honor the Old
If you can't imagine building your fabulous, modern home (literally) around a century-old tree, well, sorry, but we can't relate. That's exactly what architect Jake Edgley and his wife did when they found an abandoned plot of land in London that was once a Victorian-era market. But it wasn't the plan — at first they didn't see the 100-year-old pear tree buried under ivy and trash. [TAKE THE FULL TOUR]
6. A Perfect Palette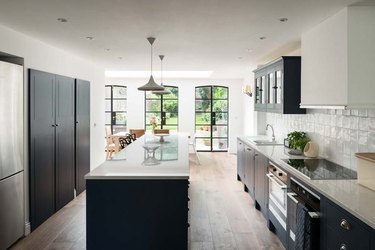 For a family of four living in London's Canonbury district, having an open floor plan with access to their exterior garden was the dream — and so their team delivered a skylit dining area that opens to a new patio and an outside extension as close to the original historic design as possible. [TAKE THE FULL TOUR]
7. London Terrace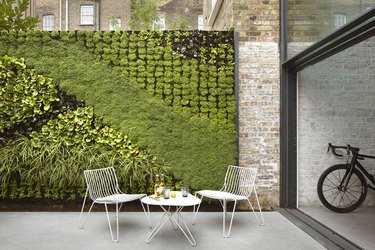 Here's yet another terrifying tale of a charming 19th-century Victorian terrace house where behind its beautifully bricked, historic façade was a total disaster created by over a century's worth of mismatched renovations. This time, in London's highly coveted Primrose Hill neighborhood. [TAKE THE FULL TOUR]
8. Optical Illusions Are Your Friend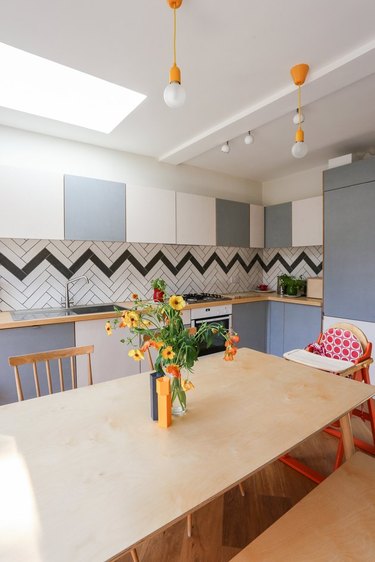 As demonstrated by this family with their historic, and wonky, London property that was six degrees off square (in other words: the site was nowhere near level). The team, along with designer Nicholas Pryke, figured out a clever optical illusion to distract the eye from anything less than level: chevron. [TAKE THE FULL TOUR]
9. Winning Combo: Fresh Paint and IKEA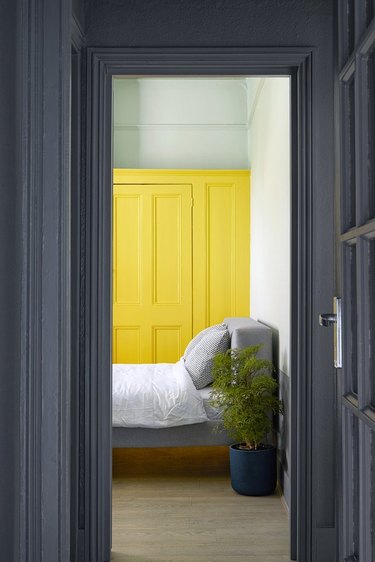 10. From Shed to Chic
Here's an inside shot of a sleek building you may have never guessed was once an actual shed. Inspired by the site's history — a former wood yard between a row of west London garages — Max de Rosee of De Rosee Sa Architects used materials that reference the site's lumberyard past. [TAKE THE FULL TOUR]
11. Luxe London Apartment
Velvet details in this 800-square-foot apartment located on the 16th floor of a new-build in Camden (the London neighborhood famous for incubating the punk rock scene) and a neutral framework highlight thoughtful color choice and furniture placement, resulting in a home that makes the absolute most of small-space living. [TAKE THE FULL TOUR]
12. Revamped Victorian Gas Tanks
---
Lauren McQuade is a writer, editor based in Los Angeles.