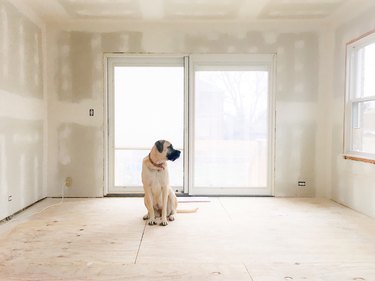 Purchasing a fixer upper: It seems like a fabulous idea until you're in the throes of a remodel. Don't get us wrong — we're all for putting your personal stamp on a space. But those renovation TV shows just make it look so dang easy. Reality sure is a slap in the face. The following Twitter users can tell you first-hand.
1. The Ghost of Remodels Past
2. Time to Call a Divorce Attorney
3. What a Letdown
4. Heaven or Hell?
5. Divine Intervention
6. Call an Ambulance
7. Dinner in the Shower
8. Anywhere but There
9. Who Dunnit?
10. The Essentials