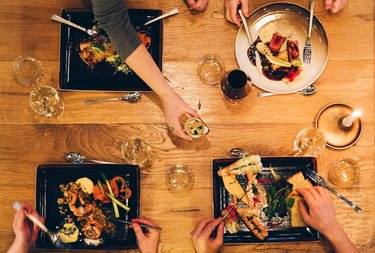 When it comes to roommates, you never know what you're going to get. Sometimes it's a year filled with fun and friendship, but other times things just get a little ... weird. Most of us have been there. And the following Twitter users most definitely have. Hear them vent about their roommate experiences below.
1. Rude
2. Territorial
3. Preach
4. That's Offensive
5. Doing the Math
6. Secret Talent
7. Consumed by Guilt
8. Breaking and Entering
9. It's Not the Same
10. Now That's Poetry
---
Carolin Lehmann is an Associate Editor at Hunker. She's a graduate of the Missouri School of Journalism and has previously written for HuffPost, Seventeen magazine, and a variety of local news outlets. As a studio apartment dweller, she's always on the lookout for new ways to decorate a rental on a budget.