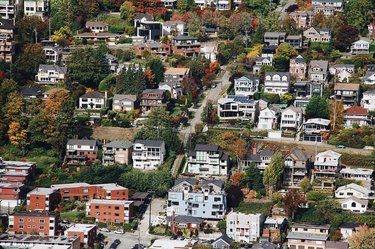 House hunting seems like it'll be a ball of fun — exploring new spaces and daydreaming about just how you'll remodel or decorate them. But then reality hits: You lose a house you really want, or realize your budget can only buy you a glorified shack. You know, 2018 things. The following Twitter users can tell you first-hand.
1. Priced Out
2. Ghosted
3. Sorry Not Sorry
4. Tear-Down
5. Old Listing
6. The Best of Both Worlds
7. "Rights to Firstborn Child"
8. Trouble in Paradise
9. It's True
10. Desperate Times
---
Carolin Lehmann is an Associate Editor at Hunker. She's a graduate of the Missouri School of Journalism and has previously written for HuffPost, Seventeen magazine, and a variety of local news outlets. As a studio apartment dweller, she's always on the lookout for new ways to decorate a rental on a budget.