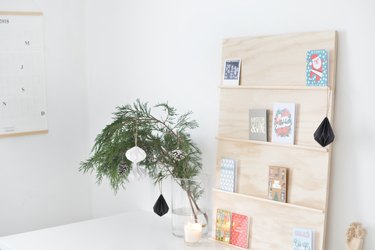 We all love to receive holiday cards from family and friends, but often there's the annual battle of finding a stylish way to display them. They generally end up scattered around the house or worse ... piled in a neglected corner out of sight. This year, showcase your cards on a Scandi-inspired DIY plywood display. It's easy to make and there's nothing to stop you from using it long after the holiday season is over — it doubles up as a great memo board for displaying cute photos and images all year round.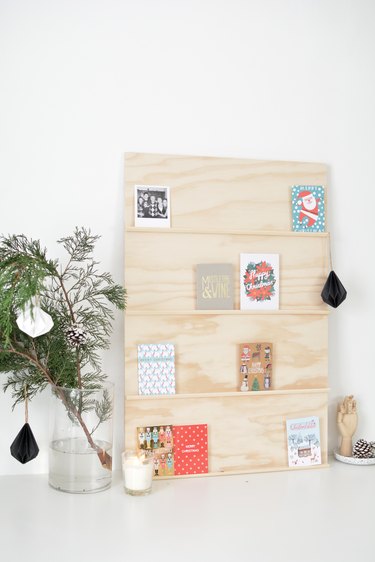 Things You'll Need
Plywood, 22 inches by 32 inches

Wooden corner/angle moulding, 1/2 inch by 94 inches

Strong glue

Hand clamp

Hacksaw

Mitre box

Tape measure
Step 1
Cut a plywood sheet to measure 22 inches by 32 inches (or ask them to cut it to size at your local hardware store). Starting from the top, use a tape measure to mark horizontal lines at 8-inch intervals to indicate where the shelves will sit.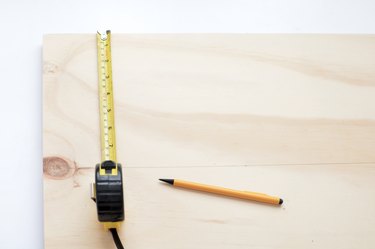 Step 2
Cut your wooden corner moulding into four lengths each measuring 22 inches long. You can use a mitre box to keep the cut straight.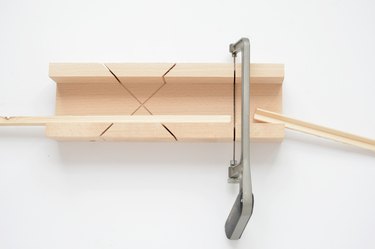 Step 3
Run some strong glue along the edge of the moulding — the angled shape will create the shelf that holds the cards.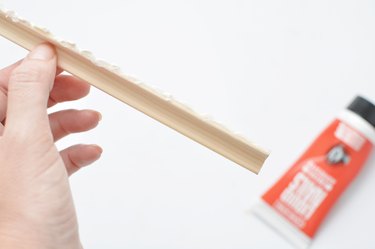 Step 4
Glue the moulding onto the lines you marked on the plywood.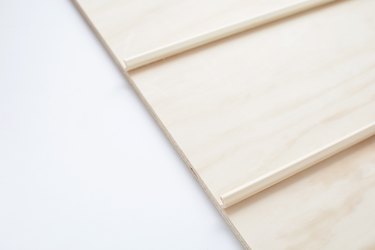 Step 5
Use a clamp to hold the mouldings in place while the glue sets.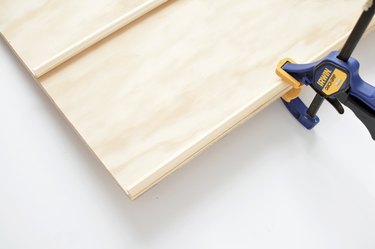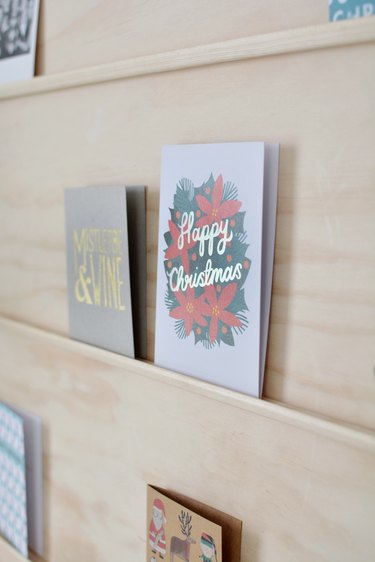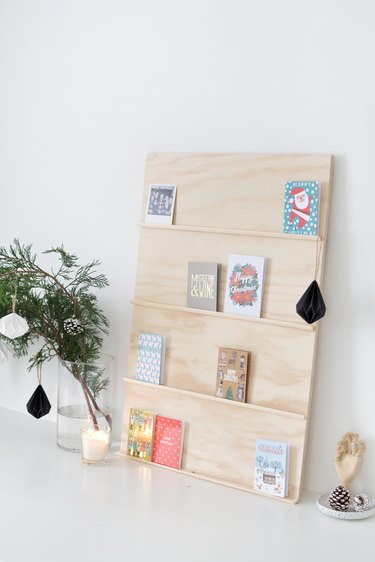 You Might Also Like