Outdoor furniture or flooring constructed of teak requires periodic care and maintenance to prevent the wood from absorbing water and to allow it to retain its dark, rich luster. Teak left untreated outdoors will eventually fade to a light gray shade and will crack over time even though it is naturally water-resistant.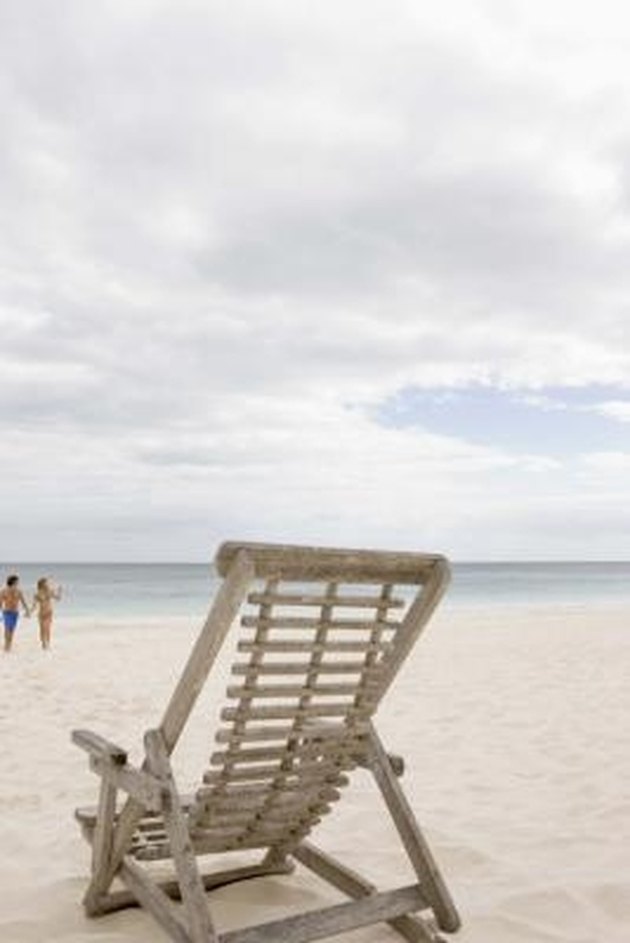 Step 1
Wipe off the wood with the clean rag to ensure that its surface is completely clean and free of dirt or debris.
Step 2
Paint the wood with the polyurethane sealer, using long, smooth brushstrokes. Concentrate on coating only one section of wood at a time to prevent the sealer from drying before you have a chance to wipe it off. Allowing the polyurethane sealer to dry will leave a heavy coat of glossy material on the wood.
Step 3
Wipe the excess sealer off of the wood when you have coated one section. This prevents excessive buildup of polyurethane on the surface of the wood, while still allowing sealant to protect the teak by remaining in the pores. Only one coat of polyurethane is necessary.