Once you are finished cleaning your home you want to keep it smelling fresh. You can purchase air fresheners that smell artificial, or you can make your own liquid air fresheners. These liquid air fresheners don't just smell great, they make great decorations. One of the best places to use this type of air freshener is in the bathroom. They also look pretty sitting on top of a fireplace mantel or bedroom nightstand.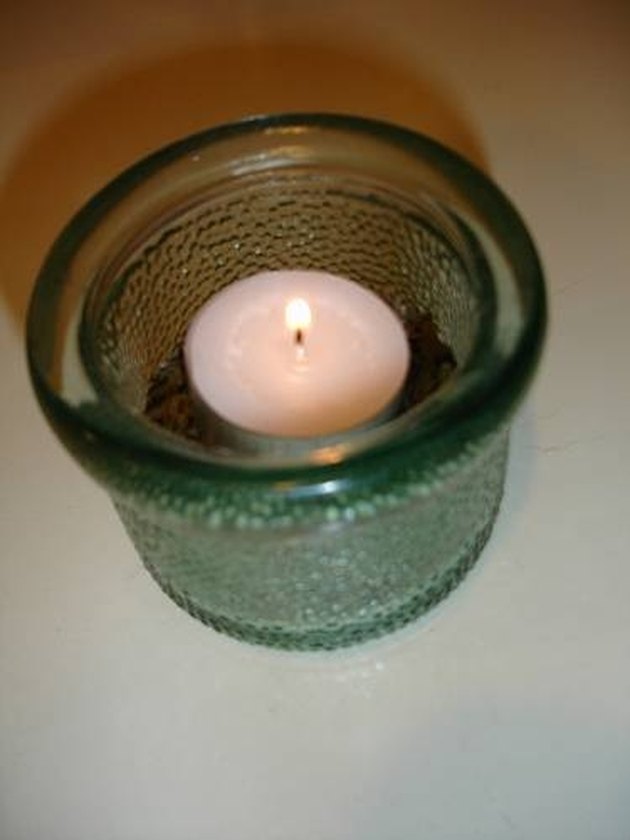 Step 1
Pour two tablespoons of vodka in your glass mixing bowl. You can use rubbing alcohol if you don't have any vodka.
Step 2
Add 40 drops of your favorite essential oils. You should choose about three to four different essential oils that complement each other. For example, orange oil, lemon oil and lavender oil combine to make a nice fresh scent for your bathroom. Lavender oil, rose oil and sandalwood oil have more of an outdoor scent to them. You may want to experiment first before you decide on your scents.
Step 3
Pour four cups of distilled water in to the glass mixing bowl. Do not use tap water to make an air freshener. You can purchase a gallon of distilled water at the grocery store for less than a dollar.
Step 4
Pierce three vitamin E capsules and squeeze the liquid into the mixing bowl. This is considered the fixative and will keep all of the ingredients from evaporating. That means it will help your liquid air freshener stay fresh for longer.
Step 5
Mix the ingredients together and strain them through a coffee filter.
Step 6
Pour the liquid air freshener into some votive candle holders and place them throughout the house.