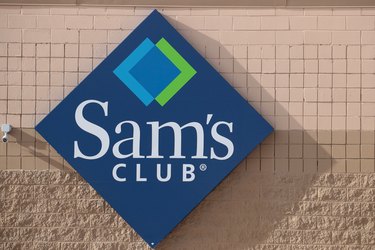 With Valentine's Day on the horizon, it's time to stock up on tasty treats for loved ones. And while you can't go wrong with classic items like heart-shaped boxes of chocolate, you might be looking for something a bit different this year. Enter heart-shaped chocolate cake bites, which are back on Sam's Club shelves.
Per @samsclubmembers on Instagram, the treats have officially returned for the season. They showed a box that contains 16 pieces, though @samsclub_mama shared boxes that contain 24 pieces. That said, it appears the exact number of bites per box varies by location.
In either case, half of the bites are coated in chocolate and white sprinkles, while the other half is coated in red icing and chocolate drizzle. They'd also be perfect for last-minute Galentine's Day or Valentine's day gatherings, but you could even remove the cake bites from the box and put them in a cute container for a gift.
Alternatively, if you want to elevate a cake or cupcakes, try using these bites as toppers. How adorable would that be?
Either way, according to Sam's Club shoppers, the heart-shaped chocolate cake bites were delicious last year — so they're sure to be just as good this season. Each box costs $13.89, though the exact price might vary by location.
Other seasonal items at Sam's Club:
As shared by @samsclub_mama on Instagram, the warehouse is also offering heart cutout cookies. They're coated in pink and white icing and covered with sprinkles. One box contains 15 pieces, making it a perfect addition to your Valentine's Day spread.
For something more spring-forward, pick up a lemon Bundt cake at Sam's Club. The bakery item yields 18 pieces and costs $12.98. You could even give it a Valentine's Day spin by adding strawberries, berry syrup, and/or seasonal sprinkles on top.