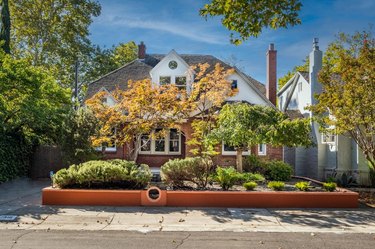 We all know the age-old adage to never judge a book by its cover, and the same can be said for houses. An abode might have a shiny new exterior with a fresh coat of paint and window boxes to boot, only to give way to fixer-upper interiors. Or, a house might feature a certain style on the outside, but then have a totally different look and feel behind the front door. This is certainly the case with the latest find from everybody's favorite real estate listing curator, @zillowgonewild.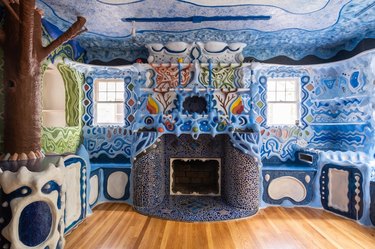 This four-bed, two-bath in Sacramento, California, looks relatively mundane from the outside. It features a brick facade accented by white-painted wood and a nicely manicured front yard. It's serene and idyllic, but nothing out of the ordinary. Once you step inside, however, it's a completely different story.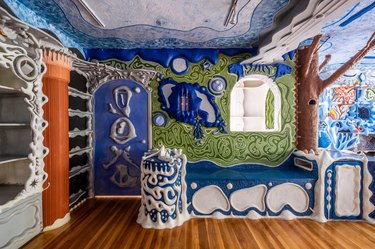 All you need to know from the outset is that the house's interior was inspired by renowned Spanish architect Antoni Gaudi. With this in mind, the psychedelic rooms and other-worldly aesthetics really take shape, which include artwork throughout that was created by the seller themselves from caulk, styrofoam, wood, and paint.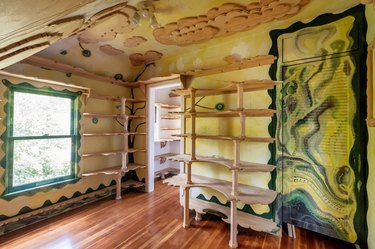 The one-of-a-kind home was built in 1940, has 2,320 square feet, and is going for $825,000 on Redfin. It also has refinished hardwood floors, a swimming pool, and a two-story garage. Perfect for those crafty, artsy types looking for an escape, run away to the dream land of this home and never look back.