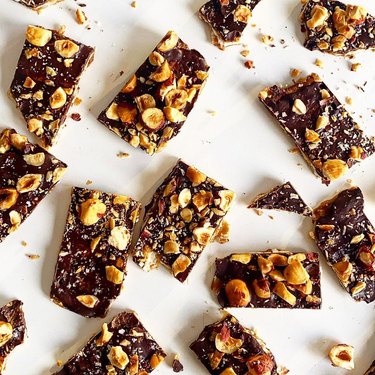 Passover is a Jewish spring festival that commemorates the Israelites' liberation from Egyptian slavery. Also known as ​Pesach​ in Hebrew, the momentous celebration will start on March 27 and last for eight days, until April 4. During the first two nights of Passover, a celebratory meal called a Seder will also be served.
Depending on the family, different traditions and dietary restrictions will be observed during Passover. Some will avoid legumes, rice, and gluten products, while others will not. An exception to the gluten rule is Matzah bread, which is bread that hasn't been leavened. Certain families will also adopt a kosher diet during Passover.
With all these diet specifics in mind, we compiled a list of Passover dessert recipes created by Jewish food bloggers. Just make sure you check with your Passover host about dietary limitations and adjust the ingredients if necessary.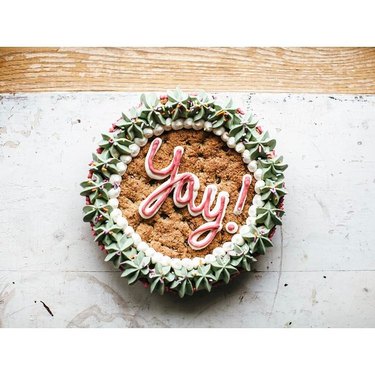 This recipe is kosher, gluten-free, and absolutely delicious. Plus, it will look great on your Seder table.
2. Adeena Sussman Matzah Toffee Crunch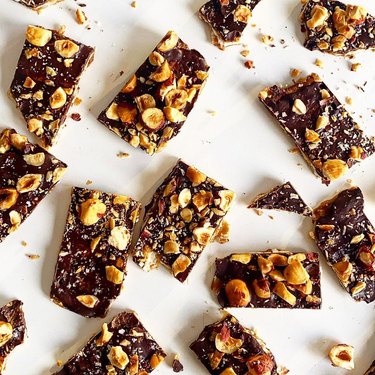 Chrissy Teigen's cookbook collaborator, Adeena Sussman, created the Matzah, hazelnut, and dark chocolate crunch of our dreams.
3. Tori Avey Dark Chocolate Pistachio Macaroons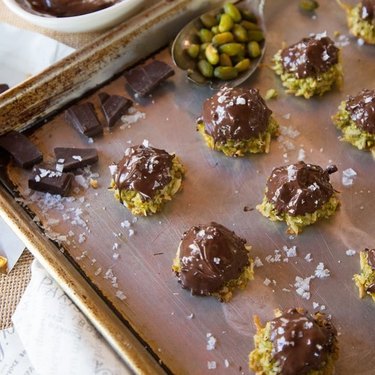 These gluten-free, pareve (made without meat or dairy) macaroons were inspired by the classic Persian flavor combination of pistachio and rosewater. No one will be able to resist these.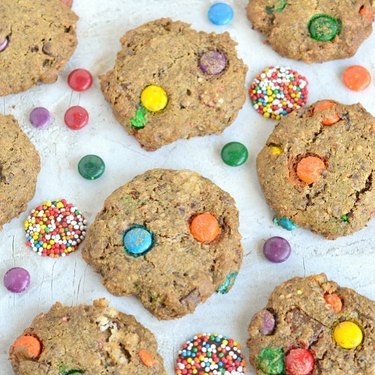 These gluten-free cookies contain nuts, dates, chocolate, sprinkles, and crushed-up macaroons. We honestly can't think of anything else we'd want in a cookie.
5. May I Have That Recipe Pastel de Nuez (Sephardic Walnut Cake)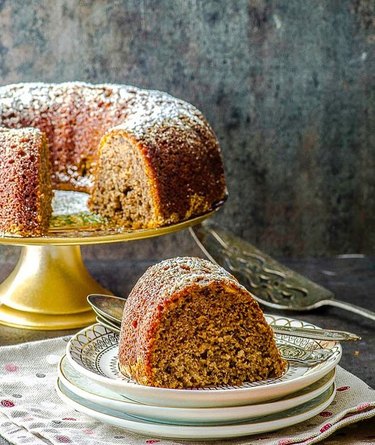 This kosher Passover recipe features walnuts, cinnamon, and sweet wine in a deliciously moist cake. Also, it's a family recipe, so you know it's gonna be good.
6. At the Immigrant's Table Vegan Lemon Mango Cheesecake
This cashew cream cheesecake is made with lemon zest and topped with a mango sauce. As for the base, it's a mixture of nuts and dates. We can't get over how delicious this looks.
7. Rebekah Lowin Springy Matzah S'mores Board
This Passover-inspired smorgasbord can be made with any of the kosher and gluten-free items you have on hand.
8. Pati Jinich Flourless Almond and Porto Cake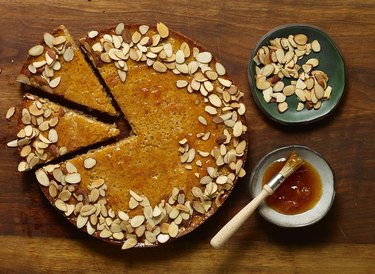 This gluten-free cake is brushed with an apricot glaze and topped with toasted almonds. More, please!
---
Anna is a Los Angeles-based writer and editor who covers lifestyle and design content for Hunker. She's written for Apartment Therapy, the L.A. Times, Forge, and more. She previously worked as the lifestyle editor at HelloGiggles and deputy editor at So Yummy. Her email: anna.gragert@hunker.com
View Work