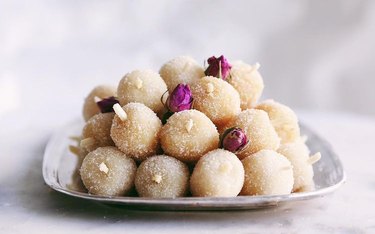 On Saturday, March 20th, at 2:37 a.m. PST, spring will arrive, ringing in Nowruz, the Persian New Year. Besides those living in Iran, people residing in countries along the Silk Road — including Afghanistan, Azerbaijan, Kazakhstan, Tajikistan, Turkey, and the Persian diaspora all over the world — celebrate Nowruz with different rituals and dishes starting the Tuesday evening before the spring equinox. It lasts for thirteen days following the new year.
Festivities kick off with Chaharshanbe Suri (fire jumping) in the early evening on Tuesday before Nowruz. In preparation for the spring equinox, this ritual is meant to purify the participants of maladies and provide them with vitality from the cleansing fire. On the 13th and final day of Nowruz, Sizdeh Bedar, families and friends pack picnic baskets with goodies and hot tea, and they have their lunch al fresco in nature.
The lucky number seven appears in numerous Persian traditions and mythology, including the new year Haft Sin/Seen spread decorated with seven items starting with the letter sin (s). The spread often features sib (apple), sonbol (hyacinth), and somagh (sumac) among other goodies. Each item symbolizes different aspects of spring, and they invite good health, prosperity, and patience for the unfolding year. In honor of spring, sabzi (greens) also show up in several new year dishes.
To welcome in the Persian New Year, here are seven recipes we can't wait to munch on.
1. Narges Yadegari Ash e Reshteh (Legume and Noodle Soup)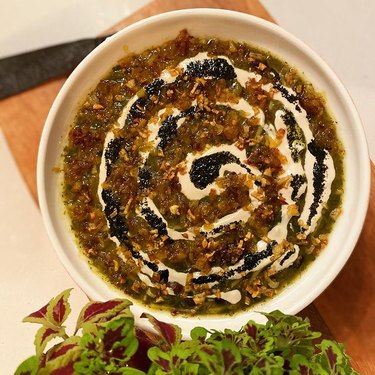 The special dish of Chaharshanbe Suri is the noodle soup called ash e reshteh, perfect for a cool spring evening. You can use a cooking recipe converter if you don't use the metric system.
2. Louisa Shafia Noon Panir Sabzi (Fresh Herb Platter)
No new year feast is complete without this simple, yet satisfying, deconstructed cheese and herb sandwich. You can also add a nut and fruit from ajil Chaharshanbe Suri (a dish of seven dried fruits like figs and apricots, and nuts such as pistachios, roasted chickpeas, almonds, walnuts, and hazelnuts) to each bite for a burst of flavor. Although this dish is offered as an appetizer for more elaborate meals, many Persians eat noon panir sabzi on its own as a light dinner.
Get the full recipe here.
3. The Caspian Chef Sabzi Polo Mahi (Fish with Rice)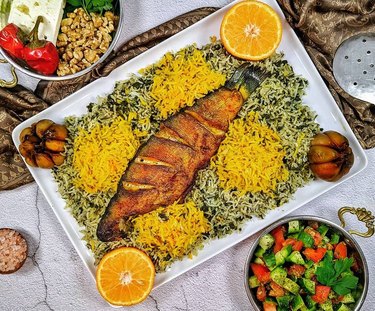 The buttery herbed rice topped with fish is the quintessential Persian New Year dish.
4. Cooking with Paris Kuku Sabzi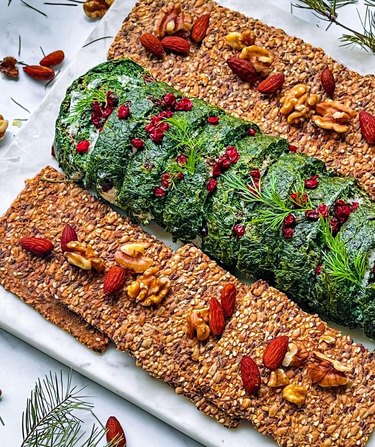 The savory frittata made with greens is another picnic-friendly vegetarian favorite to pack for Sizdeh Bedar and other spring outings.
5. The Caspian Chef Salad Olivieh (Chicken Salad)
This hearty chicken and potato salad is unlike any other Persian dish — perhaps because a version of this recipe originated in Russia and was enthusiastically adopted by Persians. It is now a staple for Sizdeh Bedar picnickers.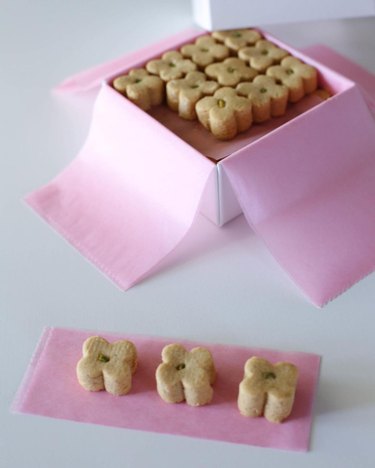 Can chickpeas be made into dessert? The answer is a resounding yes. This addictive vegan cookie consists of only five ingredients and goes perfectly with an estekan (glass teacup) of hot black tea.
7. Made of Sugar & Saffron Toot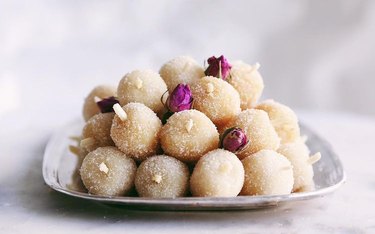 This Persian rosewater marzipan sweet is a no-bake Nowruz favorite. It's fun to make, has only four ingredients, it's vegan, and it's named after (and meant to look like) the fruit on a mulberry tree.
Get the full recipe here.