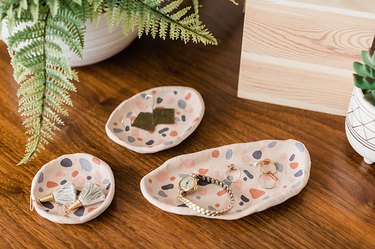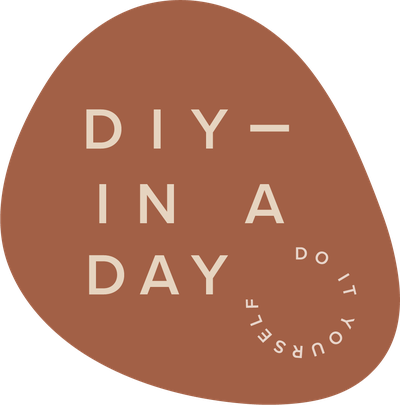 DIY in a Day brings you step-by-step instructions for easy projects that will spruce up your space — within 24 hours (or less!).
There's no use denying that we want terrazzo on practically all of our surfaces (think: pillows, flooring, framed art — the list goes on), but for now we'll settle for making our own DIY air-dry clay terrazzo-inspired ring dishes. This project comes together in a snap, and serves you well as eye-catching organization for your most precious treasures.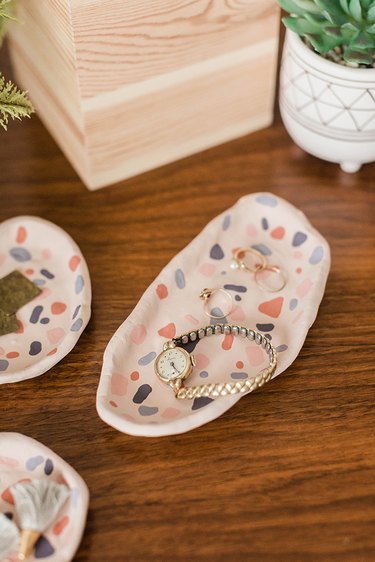 Step 1
Use a rolling pin to roll air-dry clay out flat on a cutting board until it's roughly 1/4-inch thick.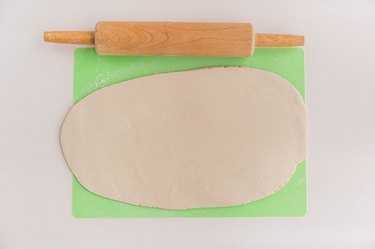 Step 2
Cut out the individual shapes for your dishes using a toothpick or needle tool. We created a variety of shapes in different sizes, mostly organic and irregular. If you prefer straighter or more even edges, that's fine, too!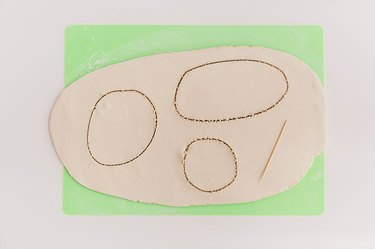 Step 3
Pinch the edges of each clay dish you cut out between your fingers, and gently curve the clay upwards to create a wall that goes all the way around, like a plate or bowl.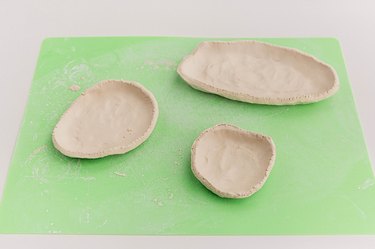 Step 4
Smooth the edges of your dishes out by dipping your fingers in water and moving them over the wet clay. Resist the urge to use too much water as the extra liquid could turn your project into a sloppy mess. Use only as much as you need to smooth the edges. Cover loosely with plastic wrap for 24 hours.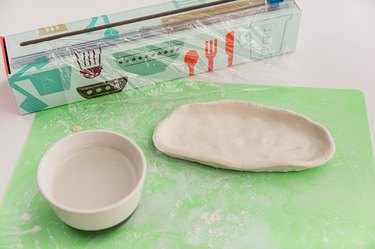 Step 5
Remove the plastic wrap after 24 hours, and then allow the clay to dry uncovered for another 48 to 72 hours. When the clay is completely dry, paint your first foundation (or background) color all over the dishes. We used a shade of coral.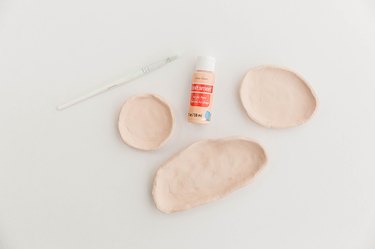 Step 6
The terrazzo effect is achieved by using small paint brushes to paint pops of confetti-like color on top of your chosen foundation/background color. It helps to pull up a photo of real terrazzo to use as your inspiration. Just be as random as can be to mimic the real deal. Paint small flecks of color in random spots across the dishes, and also paint them in different sizes and shapes. Don't overthink it — just paint!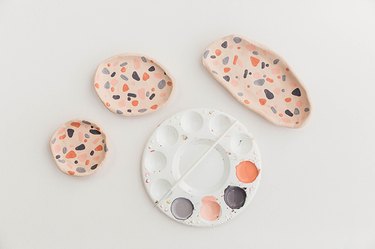 Step 7
After the paint has fully dried, set your handmade ring dishes by your bed or on your vanity, and fill them up with your trinkets and jewelry.