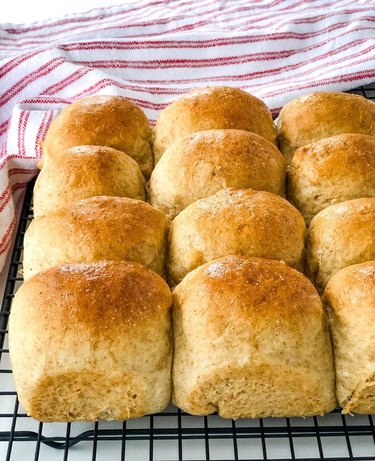 Ah, technology. It makes our lives so much easier — especially when we're cooking and baking up a storm in the kitchen. One such device that helps in that department is the bread machine, which can knead, rise, and even bake many different types of dough and bread for you. You can see for yourself with our current favorite bread machine recipes down below.
1. The Sum of Yum Parmesan Garlic Bread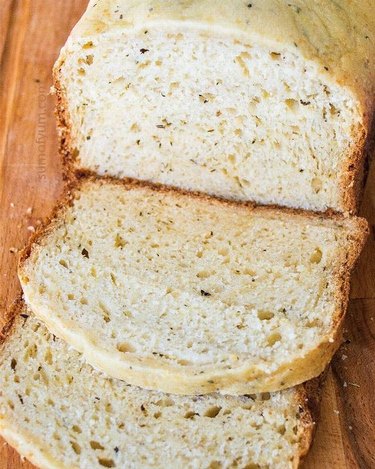 Thanks to this recipe (and your bread machine), you'll have a loaf of Parmesan garlic bread and won't be completely exhausted afterward. You don't even need to take the dough out of the machine to bake it!
2. The Semisweet Sisters Soft Pretzel Bites
If you've missed going to the mall because of the pandemic, these pretzel bites are sure to transport you there. Just don't forget the side of nacho cheese dip!
3. Fresh is Real Gluten-Free Vegan Bread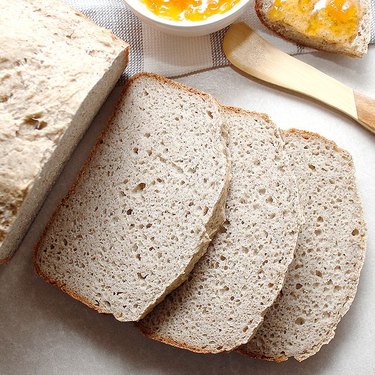 In addition to being gluten-free, this bread is also vegan and allergen-friendly. It's perfect for sharing with your housemates or family members who have dietary restrictions.
4. Salu Salo Recipes Pan de Sal (Filipino Bread Roll)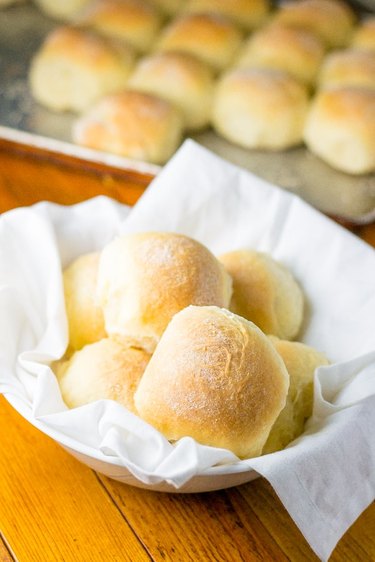 Using only eight ingredients, you can make pan de sal, a beloved Filipino breakfast food. According to Salu Salo, "It is great with corned beef, egg, cheese, jam, peanut butter, liver spread, shredded pork, or just about anything." However, she prefers to eat it with sugar and butter. Yes, please!
5. Brooklyn Farm Girl Homemade Pizza Dough
This pizza dough recipe is New York City-inspired, so you know it's going to be good.
6. Thriving Home Cinnamon Rolls
"Once you've made them from scratch, you'll never go back to canned cinnamon rolls!" writes recipe author Polly Conner. We have a feeling she's right.
7. A Pretty Life Whole Wheat Buns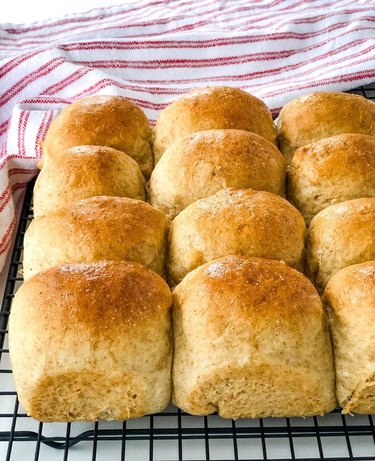 You can use this handy recipe to make whole wheat buns, which can also be shaped to create hamburger buns on a baking sheet.
8. Art and the Kitchen Easy Donuts
That's right — you can make donuts using your bread machine. Once these beauties are fried, you can sprinkle them with sugar, dip them in chocolate, or frost them with icing. The options are beautifully endless.
9. The Country Cook Easy Homemade French Bread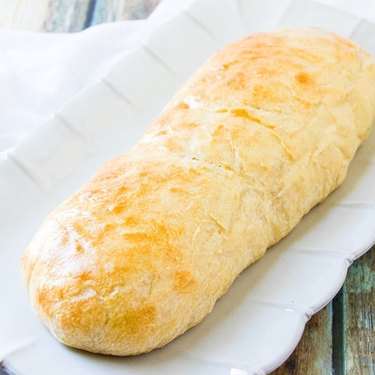 If you're looking for something more straightforward, but also delicious, this fluffy French bread recipe is the ticket.
---
Anna is a Los Angeles-based writer and editor who covers lifestyle and design content for Hunker. She's written for Apartment Therapy, the L.A. Times, Forge, and more. She previously worked as the lifestyle editor at HelloGiggles and deputy editor at So Yummy. Her email: anna.gragert@hunker.com