It's no secret that we love air fryers — especially when they're made for saving space in small kitchens. With only a small amount of oil, this futuristic device can crisp up so many different types of food. It's a modern marvel! As you'll see with our recipes below, an air fryer can be used for breakfast, lunch, dinner, and everything delicious in between.
1. My Korean Kitchen Air Fryer Korean Chicken Wings
Coated with either a soy garlic or sweet and spicy sauce, these wings take only 25 minutes to whip up.
2. Viet World Kitchen Air-Fried Salt and Pepper Shrimp
Once you're done air-frying the shrimp, all you have to do is toss them in a skillet with chili and garlic. We're drooling right now.
3. Jessica in the Kitchen Orange Air Fryer Tofu
If you're craving Chinese takeout, but don't want to spend extra cash, this is the recipe for you.
4. All the Healthy Things Crispy Air Fryer French Fries
There's no way we'd forget air fryer french fries. Plus, this recipe is gluten-free, Paleo-friendly, and Whole30 compliant.
5. Stay Snatched Easy Air Fryer Sweet Potato Chips
Yes, you can make your own veggie chips in an air fryer! We're especially loving this sweet potato chip recipe that packs a garlic, paprika, and chive flavor.
6. Herbivore Cucina Air Fryer Paneer Tikka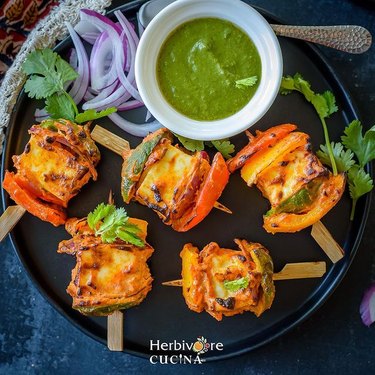 Featuring marinated paneer (Indian cottage cheese), onions, and peppers, this is a popular Indian barbecue recipe for vegetarians.
7. Immaculate Bites Air Fryer Chin Chin
Chin chin, a West African holiday snack, is a baked or fried dough that is typically flavored with nutmeg.
8. Oh My Food Recipes Air Fryer French Toast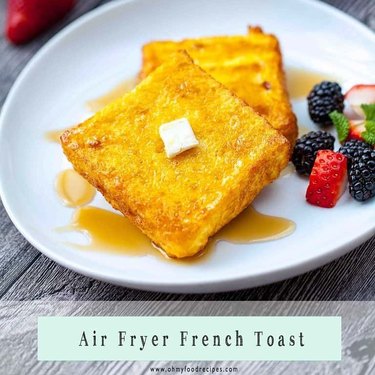 This Hong Kong-style French toast comes out crunchy on the outside, but soft on the inside — a dream!
9. Lifestyle of a Foodie Air Fryer Churros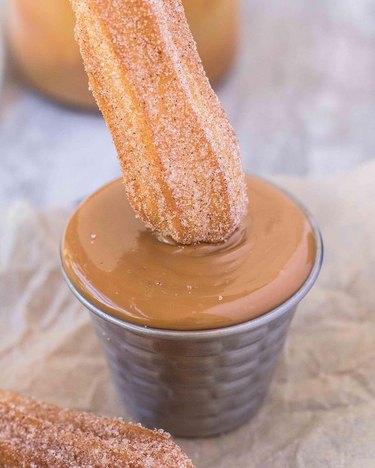 We will be making this recipe ASAP. It only calls for eight ingredients and a total time of 23 minutes.