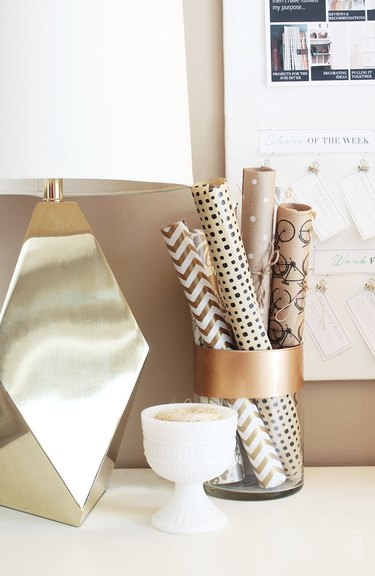 With all of the darling holiday gift wrapping ideas out there, it's impossible not to go a little overboard when it comes to purchasing wrapping paper. We certainly abide by "the more the merrier!​"​ approach during the holiday season, but it would be remiss of us not to acknowledge the challenge of storing your festive rolls of paper. Especially if you're not #blessed with an expansive basement or attic turned gift wrapping station, where you can easily stash them year-round.
Still, if you're not quite ready to give up on your dream of a Martha Stewart worthy gift wrapping headquarters, don't be discouraged. Once you've determined your exact needs (i.e. What size paper do you have? How often do you plan to use it throughout the year? Do you also need a place for ribbon, bags, and gift tags?), the right storage solution will become crystal clear.
Whether you've got an entire craft room or just the back of a closet door, we've found eight wrapping paper storage ideas that will bring you joy 365 days of the year.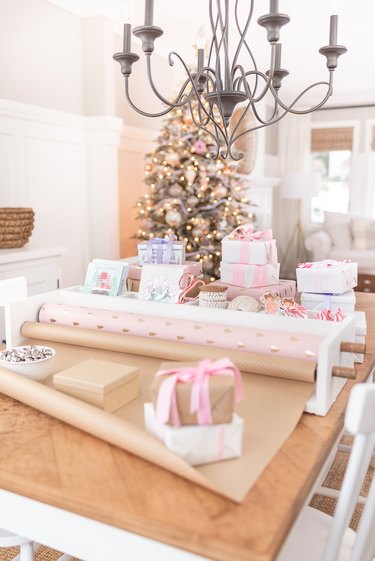 If you're a beginning woodworker looking for a handy project to tackle, look no further than this DIY wrapping paper storage solution by Nick and Alicia. It even has a compartment for cards, ribbon, and twine.
2. Repurpose an old hamper.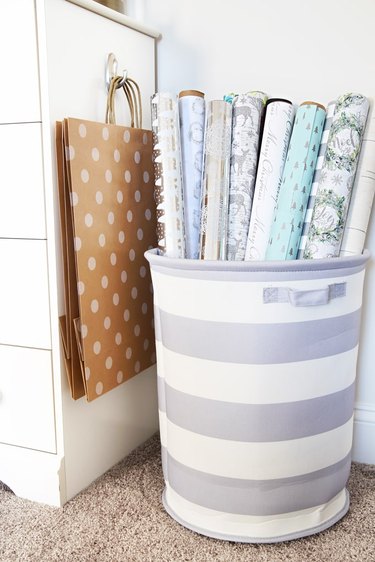 If you'd prefer to stay far away from power tools but still require a budget-friendly solution, then you'll love this wrapping paper storage idea by Abby Lawson. She cleverly repurposed an old laundry hamper (bonus points if it comes with a cheerful pattern!). This simple solution also allows you to easily sort through your collection of gift wrap without investing a lot of time or money in the process.
3. Maximize a small space with over-the-door storage.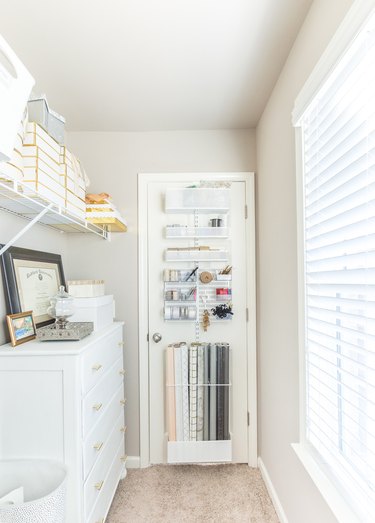 4. Add chic storage to your desktop.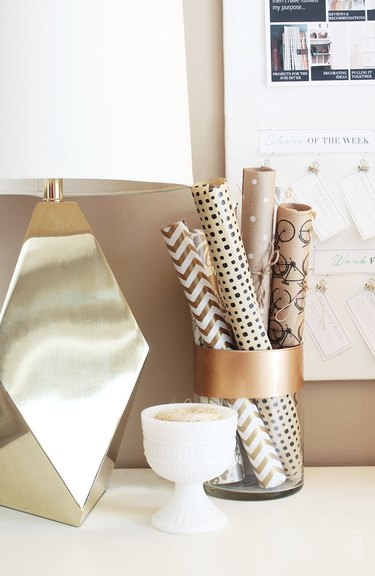 Craft a simple tabletop vase for small wrapping paper rolls to perch. This simple gold and glass option from Homemade by Carmona adds the perfect dash of whimsy. Color coordinating the paper with the rest of the decor allows the whole look to feel incredibly chic and pulled together.
5. Hack an IKEA bookcase.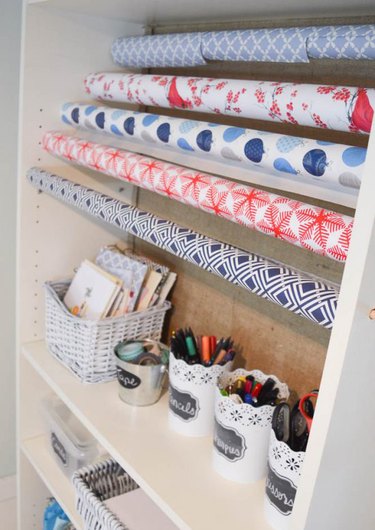 6. Keep it simple with Command hooks.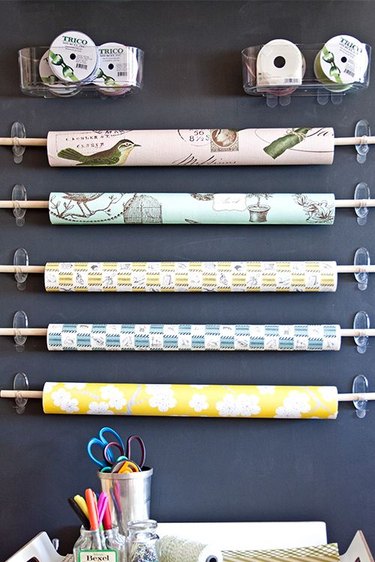 This wrapping paper storage idea makes use of vertical wall space with simple, renter-friendly Command hooks that are both inexpensive and super easy to install. Consider painting the wall with a shade of black chalkboard paint to define the space while adding loads of contrast.
7. Try a minimalist vibe with wooden dowels.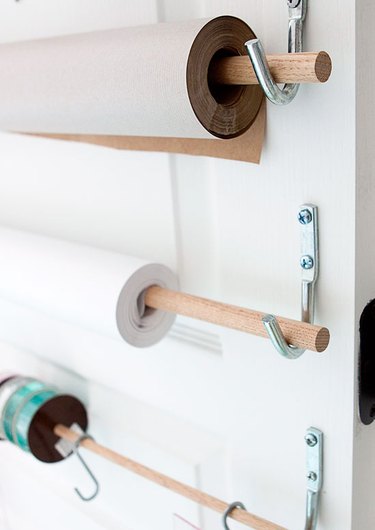 This simple wrapping paper storage idea by Caroline from Armelle gives off a cool minimalist vibe, thanks to wooden dowels juxtaposed with steel hooks. A white door acts as an airy, neutral backdrop that drives home an effortlessly cool vibe, and the ease of switching in new reams of wrapping paper makes this solution both stylish and highly functional.
8. Stay organized with a storage box.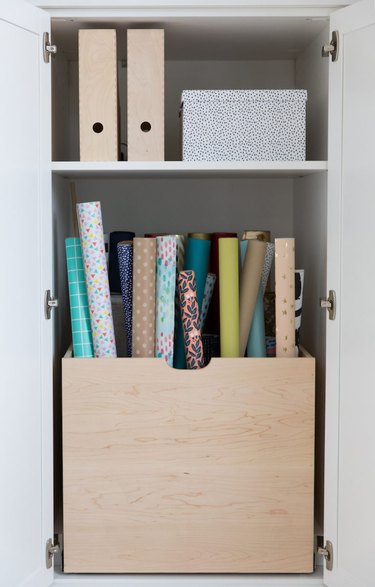 Camille Styles nailed this wrapping paper storage idea thanks to a sleek storage bin that provides space for an assortment of gift wrap in a dedicated craft cabinet. To recreate the look, select a box with a modern shape and simple wood grain that can easily be used for many years to come.