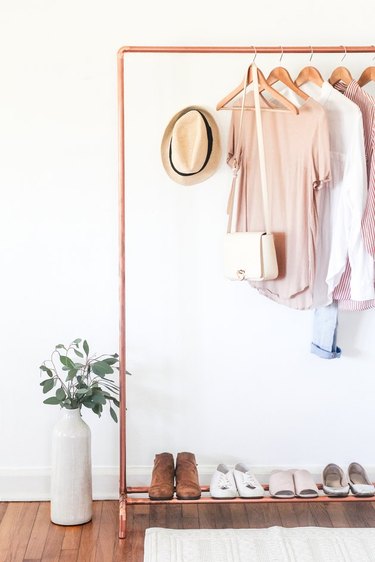 Keeping your small space tidy can be a monumental challenge. With so few spots for storage, giving up might seem like the only alternative. But don't despair: Even the least-handy decor buffs can DIY their way to a Marie Kondo-like level of organizational bliss. Scroll on for nine DIY projects that not only look stunning, but will also help you eliminate your storage woes.
1. Baskets for Your Shelves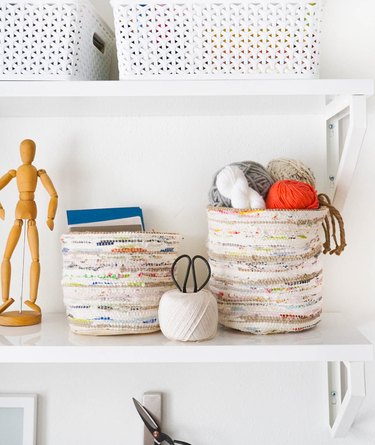 In a small space, you really do need every square inch of shelving for storage. But that doesn't mean your shelfies have to look cluttered. DIY these textured storage baskets (made from IKEA rugs!) to neatly stash more of your odds and ends. You can find the instructions over at Sugar & Cloth.
2. Bed of Storage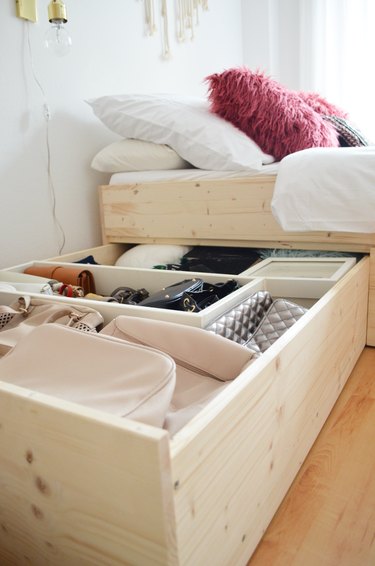 Stop tossing all of your clothes and accessories into an unsightly pile in the corner. Give yourself the gift of additional storage and a new bed all in one with this minimalist DIY. Check out Jenny from Make It Boho's how-to here.
3. Minimalist Coat Rack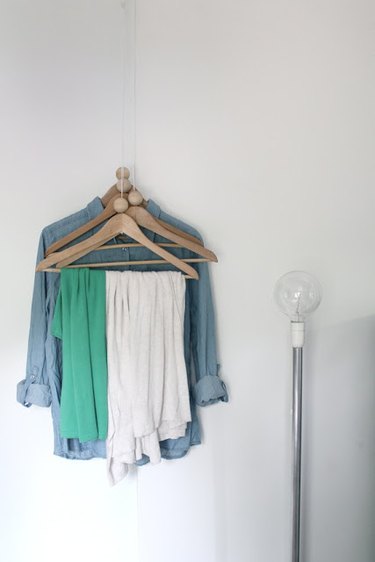 If your studio apartment didn't come with a coat closet and you're lacking the floor space for a coat rack, try this ingenious solution from Hanna over at Ram Sam Saa. It's an inexpensive project and the perfect match for a Scandi-inspired space.
4. Ladder Shelving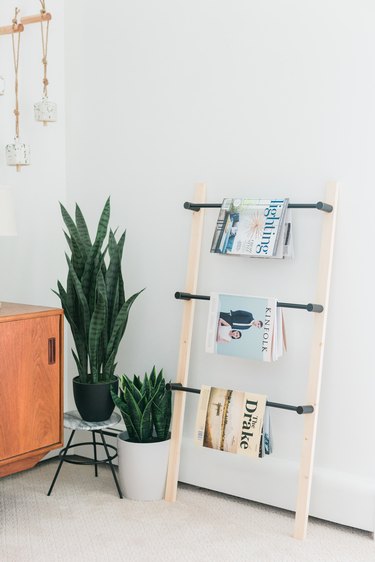 Don't just envy bloggers' picture-perfect ladder shelves, make one of your very own to keep that hoard of magazines and blankets off the floor. You can find the easy step-by-step directions here.
5. Slim Vanity
Having a vanity table doesn't have to be a luxury. This small-space solution from the team over at Rock My Style lays a plank of wood over bargain-basement brackets to create a space made for primping.
6. Copper Cup Organizers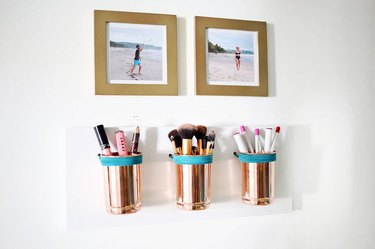 Still need space for your makeup brushes and lipstick? Try this vibrant DIY on for size: Copper cups attached by strips of leather are mounted to a piece of wood and hung on the wall, to keep all of your essentials fingertip ready. Check out the details over at A Beautiful Mess.
7. Pegboard Shelving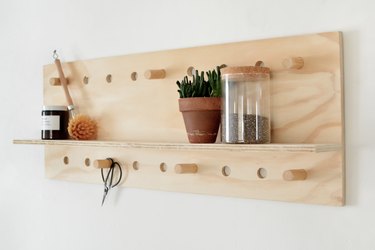 Pegboards aren't just for your tools in the garage — they can be an invaluable organizer in pretty much any room of the house. Paint the board to match your decor or leave it natural and deck it out with cute accessories to match your personality. This one even has a little shelf, too. Learn how to make your own here.
8. Copper Pipe Clothing Rack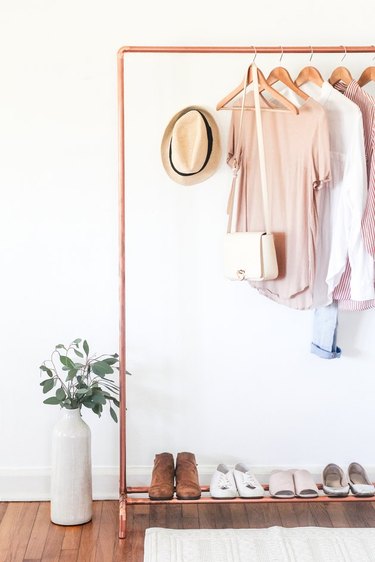 Not every bedroom is gifted with a large walk-in closet. Luckily, we have a clever solution and all you need are a few copper pipes. Use them to create this chic clothing rack — it even has room for your shoes, too. You can find the instructions here.
9. Wall-Mounted Knife Rack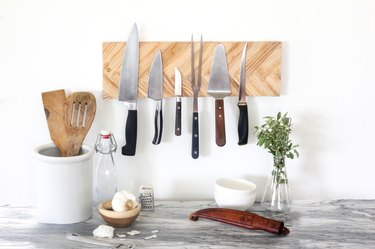 Say goodbye to the frustrating days of rummaging through drawers trying to find a clean knife to chop up your veggies for meal prep. With this DIY wall-mounted knife rack (made from paint stirrers!), your cutting tools will always be easy to find. And bonus: You don't need to waste precious counter space with a butcher block full of knives. You can find the whole how-to here.