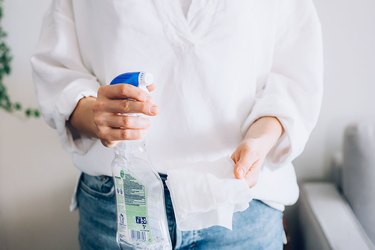 Squeaky is all about the borderline genius hacks and ideas that keep literally every inch of your space pristine.
There are so many cleaning rules out there, and some have been around for ages — but times have changed and so have the guidelines when it comes to cleaning. It's time to archive old procedures and make a few changes. Here are five cleaning rules you can break because ‌you're‌ the boss of your home. And the bonus? It'll make cleaning just a bit easier.
5 Cleaning Rules You Should Break
Rule #1 to break: Clean everything with a sponge.
From grease splatters to sanitizing counters to washing dirty dishes, sponges have been the go-to surface cleaner for years— but the truth is that they are only good during their first few uses. The problem with sponges is that bacteria, including mold and mildew, grow on and in sponges quickly. If you are someone who can't seem to quit sponges, consider cleaning them in the dishwasher or microwave, but note that it will not kill 100% of the bacteria in them. (If that's you, here are some tips on how to disinfect a sponge.)
‌Do This Instead:‌ The safest and cleanest items to use for dirty surfaces are either disposable paper towels or the more earth-friendly microfiber cleaning cloths that can be thrown in the washer and reused many times.
Rule #2 to break: Dust with dusting spray.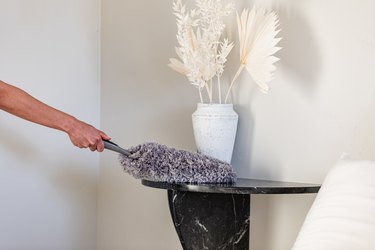 Dusting spray used to be the only way to remove dust from surfaces, but it isn't really needed anymore, and it can damage some surfaces and leave residue on your furniture pieces.
‌Do This Instead:‌ Use a dusting wand, Swiffer cloths, or a microfiber cleaning cloth to wipe away dust and debris from your furniture. There is no need for a cleaning solution when dusting with these handy products. They are all made to pull away dust without leaving behind any unwanted residue.
Rule #3 to break: Mop your floors.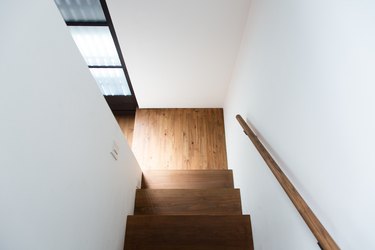 Mopping your floors with a mop, bucket of water, and cleaning solution used to be the only way to get your floors clean. Now, mopping can damage some floors, causing them to warp and discolor. Mopping also leaves a lot of water and cleaning product on your floor that needs to be rinsed or dried, which is a lot of work.
‌Do This Instead:‌ Instead of mopping your floors, use a microfiber cloth and cleaning solution. For wood floors, this Bona Hardwood Floor Cleaner is a great product to use with either a microfiber cloth or a Bona Spray Mop. It leaves no residue behind, plus it's very safe. For tile and laminate floors, steam is best. You don't even need any cleaning solution to get your floors super clean. This steam mop will leave your floors streak-free and shiny.
Rule #4 to break: Use harsh, chemical-filled cleaners to scrub bathtubs and showers.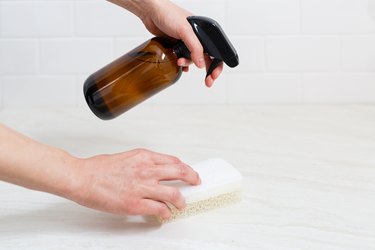 Gone are the days of using harsh, chemical-filled, abrasive cleaners, such as bleach, to get your bathtub and shower clean. No more suffocating on fumes while you wipe down your bathroom. It's really not necessary (nor is it safe), especially if you're doing it on a regular basis.
Rule #5 to break: Soak burned pots and pans overnight.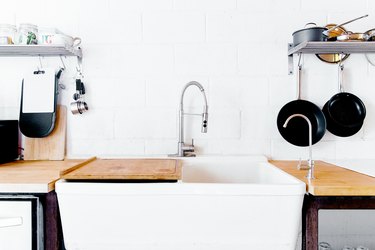 When you've overcooked your latest meal and your pots and pans look like they should be tossed, there's no need to fret — you don't even have to soak them in hot water and dish soap overnight anymore.
As you can see, we are serious about this cleaning business. For more tips and info on DIY solutions, disinfectants, and sanitizers, visit our Squeaky page.