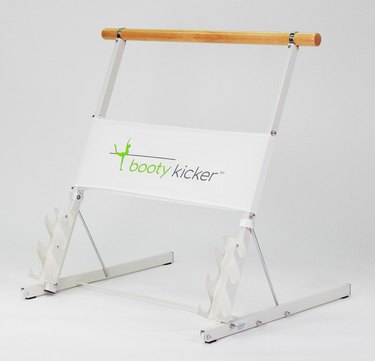 Finding the space at home to stash bulky workout equipment is no easy feat. Fortunately, we did a little digging and uncovered an assortment of storage-savvy fitness items that fold up and away when not in use. From collapsible trampolines to foldout gym mats and ballet bars, here's what we found.
The only thing better than a good-looking, durable gym mat is one that can fit just about anywhere. This ombre-hued gym mat is slightly larger than a standard yoga mat and over an inch thick, and folds up into a compact shape for easy storage.
If you thought there was no such thing as a small space-friendly trampoline, then it's time to think again. This petite trampoline can support up to 220 pounds when assembled but collapses into a foot-and-a-half long ellipse when you're done using it.
Designed to simulate mountain climbing movements by using your own body weight as resistance, this collapsible climber supplies a full body workout and folds up when not in use.
Why waste valuable space on a traditional treadmill when you can have one that hides from sight when not in use? When set up, this portable treadmill can reach speeds up 7.5 miles per hour and simply folds in half when you're ready to put it away.
If striding is more your exercise style, then look no further than this clever foldaway fitness item. This sleek strider uses sliding pedals and handlebars to provide a full-body workout and folds up to half its size in seconds so you can store it under your bed or in your closet.
No room for an exercise bike in your tiny apartment? No problem. This folding exercise bike boasts a cushioned seat and backrest, as well as an LCD screen monitor, and folds into a slender shape that you can squeeze into just about anywhere when you aren't using it.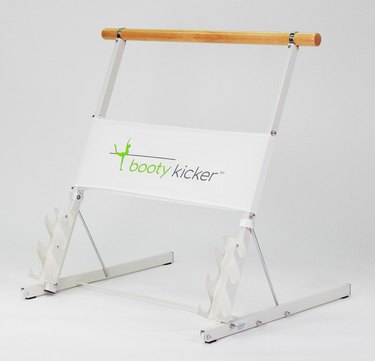 Barre lovers rejoice: We found a storage-savvy fitness bar for you. Engineered from stainless steel with a quick-release hinge design that allows it to fold completely flat, this sturdy bar system boasts an authentic wooden barre and weight racks to boot.