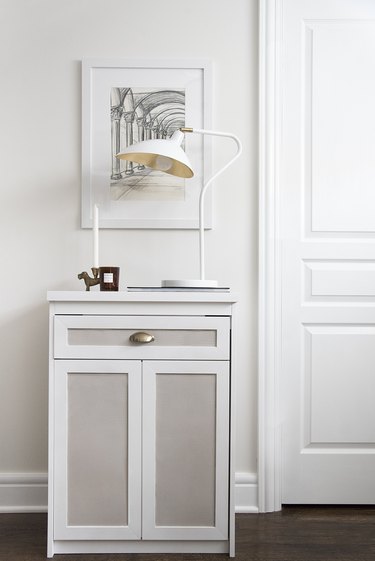 As a minimalist, you know the drill. Only decorate with things that spark joy and make your heart soar. Lose all of the clutter. Stick to neutrals and tried-and-true hues. And be extremely selective with your decor.
Although minimalist accents can certainly be high-end, that may not coincide with your bottom line. If you dream of airy spaces punctuated with carefully chosen pieces, we're here to tell you that minimalist decorating on a budget isn't just possible — it's incredibly easy.
As opposed to bohemian and farmhouse spaces that tend to wrap in lots of layers and tchotchkes, minimalism embraces a "less is more" philosophy — which is music to your budget's ears.
1. Simple materials tend to be inexpensive.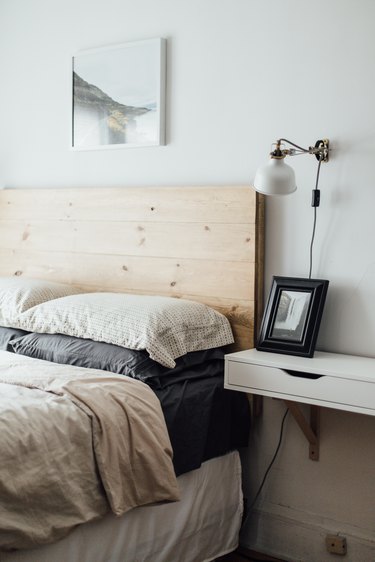 2. Paint is your friend.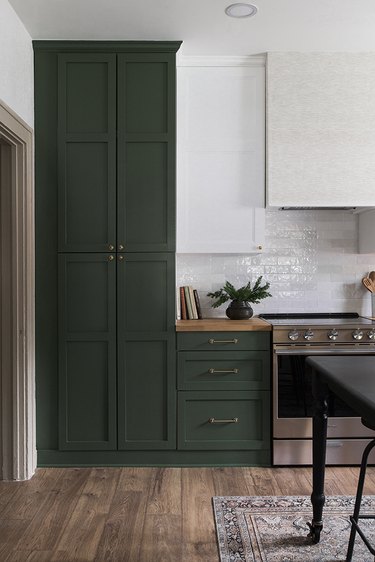 Paint is one of the most budget-friendly things around when it comes to updating any space. If you don't want to overload your kitchen but you're desiring a new pop of something, look no further than a coat or two of fresh paint for your cabinets. Jenna of Jenna Sue Design Co. picked a forest-green shade for this minimalist kitchen, and the result is striking.
3. Tile is cost-effective.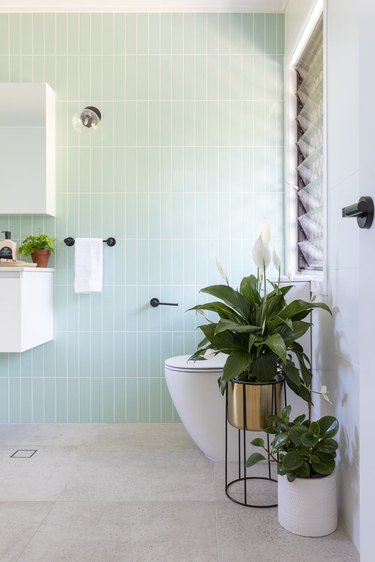 Tile isn't too expensive either, especially when it's subway tile. If you are a minimalist decorating on a budget, turn that bathroom backsplash into a feature wall. The floor-to-ceiling look will add a hint of drama amid minimal details, an approach that Lisa of Bella Vie Interiors seems to have perfected.
4. Use what you already have.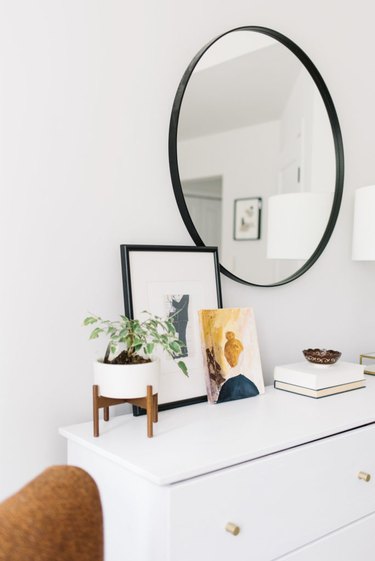 It's the oldest trick in the book: use items that you already have on hand. As a minimalist decorating on a budget, we're guessing you have a few pieces of decor that you truly love. Find new ways to show them off, or swap them out for other pieces that have been stashed away. This dresser styled by Kristina Lynne undoubtedly features some beloved accents.
5. Splurge on one really great piece.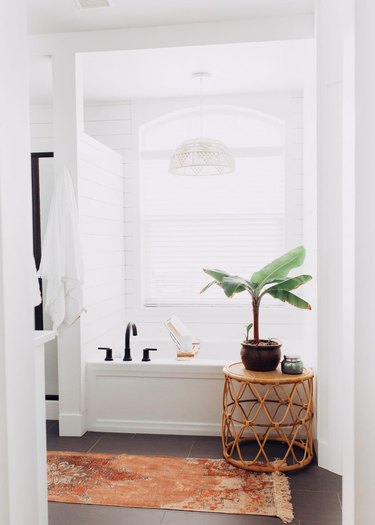 6. Keep it curated.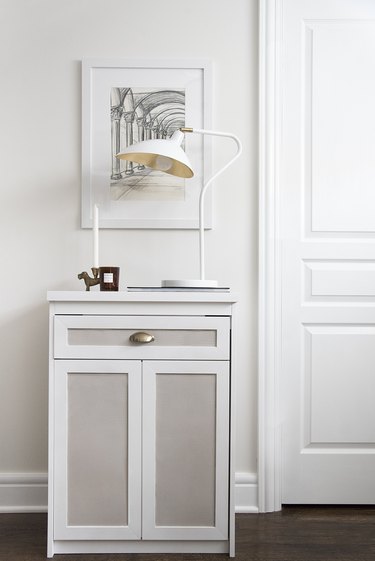 Minimalism is all about curation, and when you're on a tight budget, that's something that can work out well for you. It means you won't have to drop tons of money on multiple items. Instead, spend your hard-earned cash on a few objects that will perfectly complete a cabinet vignette, which is what Sarah of Room for Tuesday did in this home office.
7. Plants are cheap.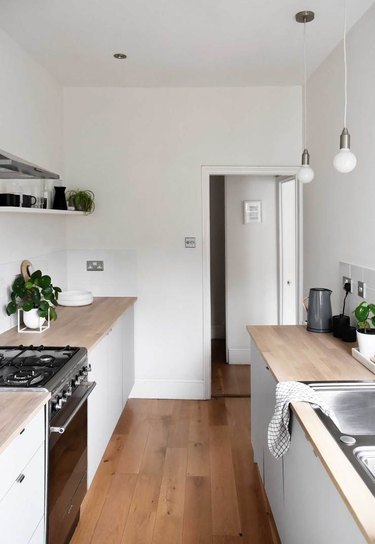 There are many reasons why we love our plant babies, and the fact that they weren't that expensive is definitely one of them. If you're a minimalist decorating on a budget, follow the lead of Abi of These Four Walls and bring some green into your space while keeping the bottom line low. A few verdant houseplants are just enough to give this cook space a boost without taking away from the minimal design.
8. Create an easy color palette.
Instead of layering color upon color, which can add up to a lot of time and money, and isn't very minimal anyway, adhere to a straightforward, neutral palette in your space. For instance, Erica of Designing Vibes went with whites, grays, and wood finishes for her pared-down powder room. The result is inexpensive, timeless, and clean — also known as a win-win-win for any minimalist decorating on a budget.
---
Shelby Deering is a lifestyle writer who contributes to national magazines and websites, including Country Living, Good Housekeeping, Well+Good, and more. When she's not writing, you'll find her shopping flea markets, hiking, and going for walks with her corgi.
View Work