As purveyors of all the pretty things that make a house a home, we couldn't help but notice a recent home decor trend: knot sculptures. We've spotted these highly coveted decorative accents while shopping in retail stores, scrolling on Pinterest, and double-tapping interior design #shelfies on Instagram. While you'll find them fashioned from a variety of materials ranging from glass to wood to stone, we're especially fond of the ceramic version. And having previously worked with air-dry clay for a handful of DIY projects (see here, here, and here), we knew we could easily use it to make our own knot sculptures. No need to channel your inner sculptor — this project is so easy, it's almost like tying a shoe.
Things You'll Need
Step 1
Place a piece of parchment paper on your work surface, and then cut off a 1-inch strip from the block of clay.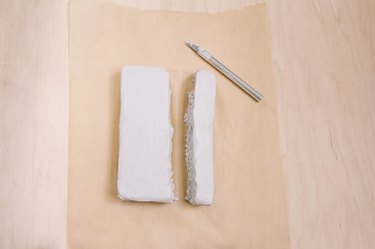 Step 2
Roll the strip of clay into a long tube that's about 24 inches long. Cut off the ends of the tube with a utility knife to create nice, flat ends.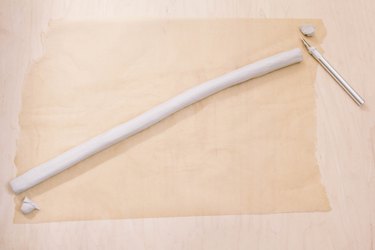 Step 3
Form the tube into a J-shape.
Step 4
Bring the longer side of the J over to the left and drape it on top of the shorter side.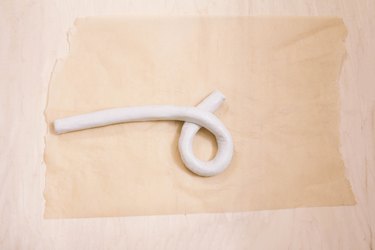 Step 5
Pull the end of the longer side underneath the short side and thread it through the hole.
Continue pulling it through the hole.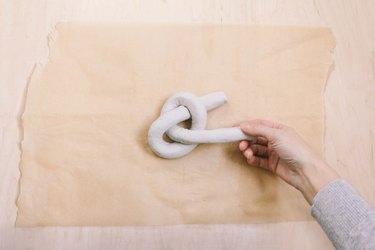 Step 6
Then fold it up over the sculpture to form a knot. If there are any cracks or dents that need smoothing, simply wet your fingertips and smooth them out. Set aside to dry for 24 to 48 hours.
Step 1
Follow steps 1 and 2 above, and then form into a U-shape.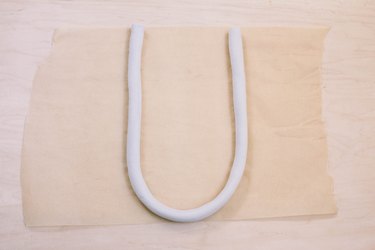 Step 2
Cross the tails of the U-shape together.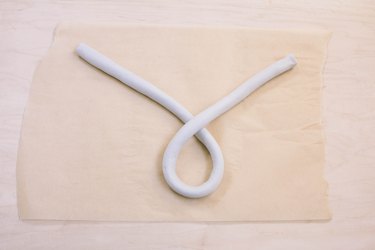 Step 3
Fold down the tail on the left and thread it through the hole.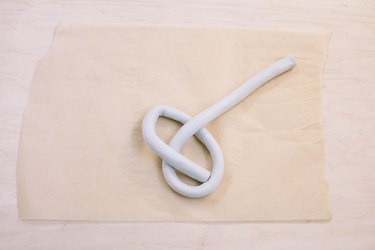 Continue pulling it through the hole.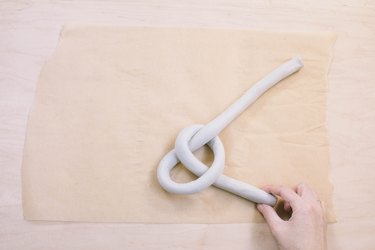 Step 4
Fold the tail on the right underneath the sculpture.
Continue pulling it underneath the sculpture.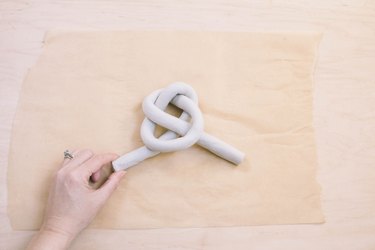 Step 5
Pull the two loose tails together, and then pinch and smooth them together to close the knot.
Step 6
Gently push the sides of the sculpture together to form a tighter knot. Smooth out any cracks and set aside to dry for 24 to 48 hours.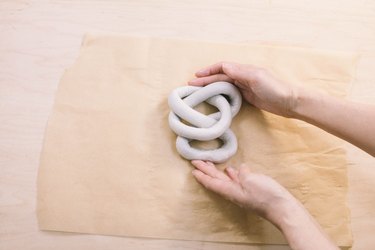 Once the clay is dry, you can either leave it as is, or paint it with acrylic paint. We opted to paint half of each knot and left the other half raw for contrast. You'll likely need to paint two or three coats for good coverage.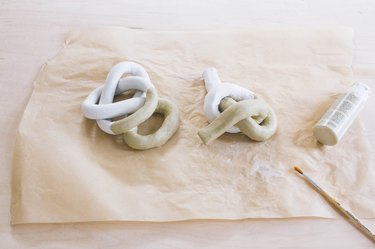 Once the paint is dry, seal it with a clear gloss top coat. We sprayed two coats of clear gloss acrylic only on the painted parts and left the raw portions matte.
Your knot sculptures are all ready for styling!