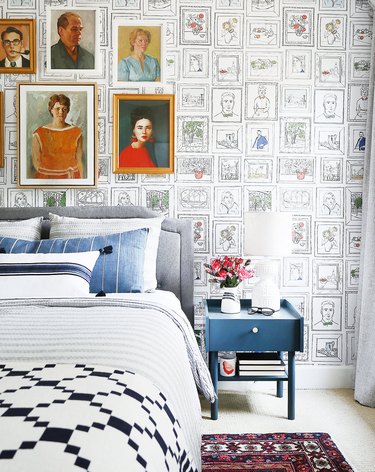 Ensure your guests always feel welcome — and guarantee they have a pleasant stay — by transforming the spare bedroom into a unique and unforgettable space they can call their own. All too often, neglected secondary rooms become catchalls for old furniture, forgotten fitness gear, and other odds and ends, rather than inviting places for houseguests to rest and recharge.
Fret not — ahead are eight spare bedroom ideas that'll turn even the most cluttered space into a five-star-worthy place that can rival even the hottest boutique hotel. If you're on a strict budget, don't worry; there are plenty of low-cost, high-impact suggestions that made it onto our list. So whether you're expecting to host visitors for a whirlwind weekend getaway or a more extended stay, these stylish guest bedroom decorating ideas will take your hospitality to the next level.
1. Make bold design choices.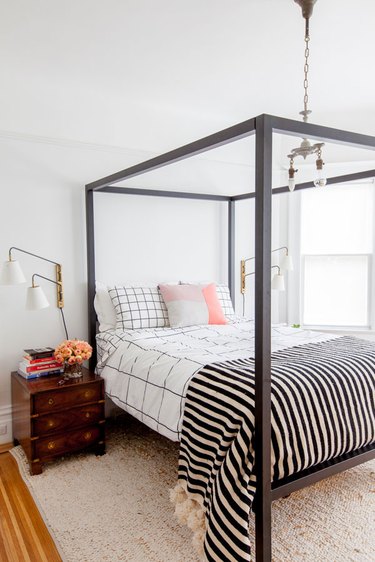 Since a guest bedroom isn't necessarily a space you'll see every day, this is one area of the house where you can safely make bold design choices — like opting for that canopy bed you've always wanted. It worked for Oh Happy Day founder Jordan Ferney in her spare bedroom, which looks gorg — and we especially love the mixture of patterns on the bed.
2. Curate a gallery wall.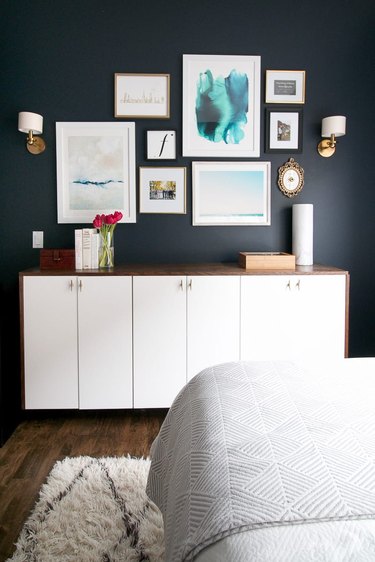 A gallery wall can take your guest bedroom decorating idea to the next level (and it's an affordable way to add a dash of modern flair to any space). Plus, you can easily swap out prints to keep your look updated. Follow the lead of Casey from The DIY Playbook and hang your curated art collection on a dark blue backdrop.
3. Two is better than one.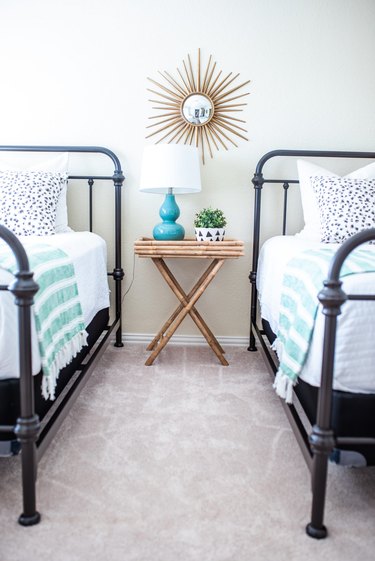 Now here's a bright guest bedroom decorating idea: Cassie from Hi Sugarplum opted for matching twin-size beds, instead of a queen or king, to accommodate all sorts of sleeping arrangements. Keep them separated for singles and kids, or push them together when couples visit.
4. Play with patterned wallpaper.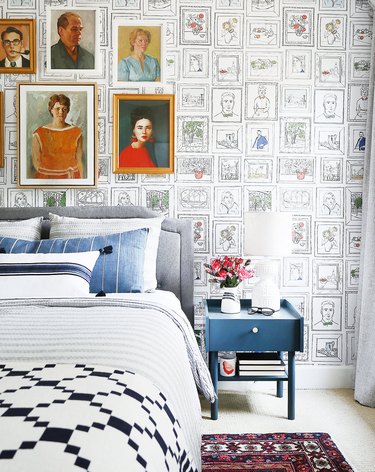 Nothing makes a statement or adds personality quite like patterned wallpaper, especially the quirky Chasing Paper print that Erin from Sunny Circle Studio chose for her guest bedroom makeover. It features illustrations of vintage-inspired artwork, which is great on its own, but she took it one step further by hanging actual vintage artwork on top. We're pretty sure this guest bedroom decorating idea will get many "oohs" and "ahhs" from her visitors.
5. Add texture.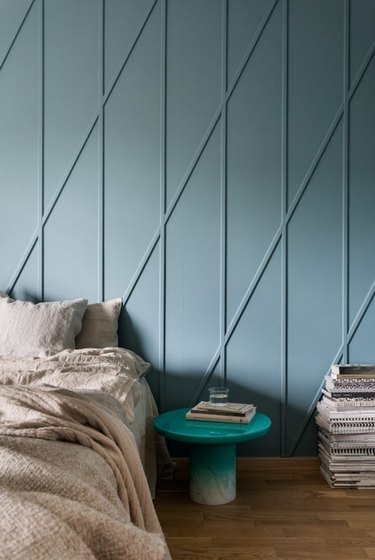 Think outside of the guest bedroom decorating box, and give your walls a little extra dimension by adding some texture. This Scandi-chic bedroom belonging to Hannah Nova Beatrice showcases a cool blue accent wall with an abstract pattern created with ordinary flatbed moldings. Many wall treatment options, like this, shiplap, or board and batten, can even be tackled with a DIY project.
6. Upgrade your closet doors.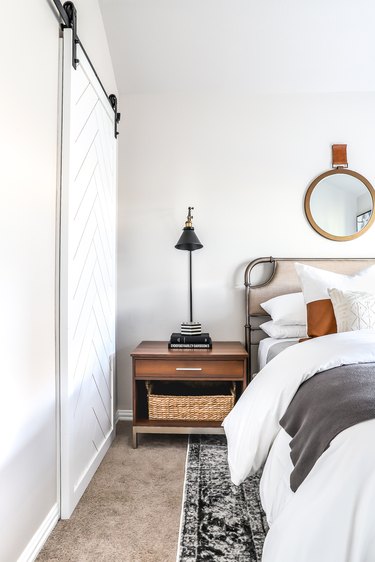 7. Make it multipurpose.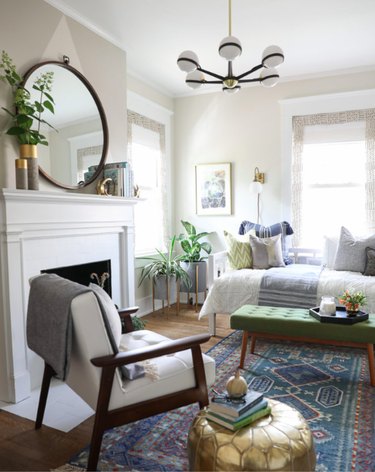 If you like the idea of having a guest room, but want the space to serve more than one purpose for regular use, consider tucking a daybed along the wall and using the rest of the space for a home office or extra seating like Michael from Inspired by Charm did. As long as the aesthetics are tastefully tied together, and it's not cluttered, it'll still feel inviting.
8. Sleep in it for a few nights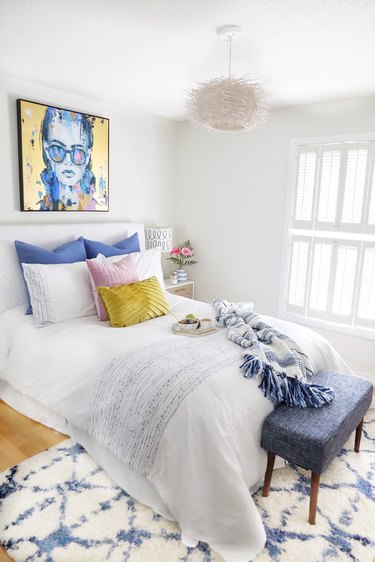 You'll never know how inviting your guest bedroom really is until you test it out yourself. Sleep in it for a couple of nights, and you'll quickly spot the things it needs — like a bedside lamp or blackout window treatments. The final touch in this guest bedroom belonging to Debi from Simply Beautiful Eating was an indigo accent bench.