You know exactly what that lonely corner of your bedroom needs — a big green plant. The only problem is the idea of trekking to your local home-improvement store or garden center in your limited free time is about as appealing as cleaning out your shower drain. Luckily for you, we found a genius solution: Amazon Plant Store. We know, how did you not know about this sooner? Your apartment could be a greenery wonderland by now. Fear not, your succulent-covered dream home can now become reality. Here, some of our favorite plants you can buy on Amazon Prime.
Fiddle-Leaf Fig
We say, the leafier the better.
Peace Lily
According to the company, the flowers arrive white, turn to a minty green after 10 days, and stay healthy and vibrant for at least another month (with minimal care required).
Burgundy Rubber Plant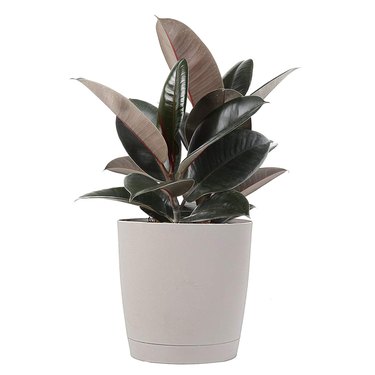 If true greenery will mess with your current moody living room vibes, may we recommend this merlot-hued plant?
Assorted Succulent Cuttings
I mean, does it get any prettier than this? These assorted succulents may not come planted, but each delivery is uniquely different and the lack of pots allows you true creative liberty. (Succulent garden, anyone?)
Bonsai Tree
Even though the Golden Gate Ficus plant is known for its easy-to-care-for and long-life tendencies, this brand offers a full 30-day guarantee to ensure that your tree is top-notch.
Haworthia Succulent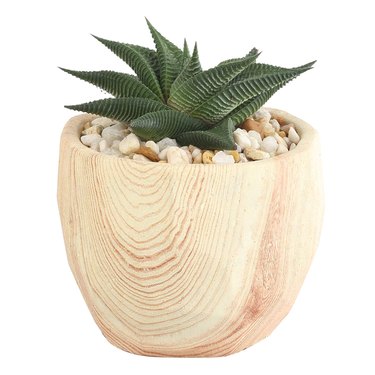 The cutest little planter we ever did see.