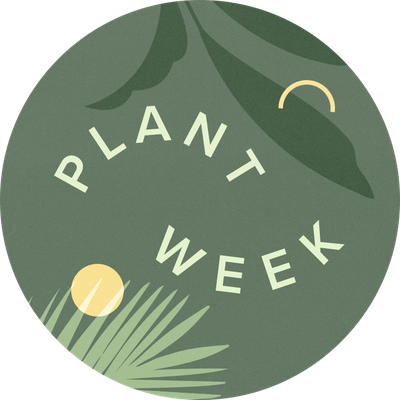 Welcome to Plant Week: Our guide to all things indoor plants, including tips for beginners, advice on care, and tons of plant-spo.
Now that you've learned everything about picking out, caring for, and accessorizing plants, we want to help you find your next plant purchase. We tapped greenery experts, popular retailers, and even astrologers to help you narrow down your next buy (or next few buys).
Scroll down to get all of the juicy plant-spo for your future green-thumb parenting endeavors.
These Are the Bestselling Planters at Walmart Right Now
We tapped Walmart, our go-to shop for inexpensive, but quality, plant picks — and boy, did it deliver. Not only did it share some of its top-rated picks on a budget, but it divulged its list of bestselling planters that are available online.
These Patterned Plants Make Our Hearts Go Pitter Patter
Our latest obsession? Patterned plants. Not only are they often pet-friendly and easy to care for — the showy patterns below only look difficult to care for — they're also so Instagram-ready. Here are a few of our faves.
(Also, just a reminder to use code SILLXHUNKER5 by Saturday, February 8 to get an exclusive discount off all online orders at The Sill!)
The Stars Know Best: Here's the Best Plant for Every Zodiac Sign
Bloomscape's resident "Plant Mom," Joyce Mast — a horticulturist with 40+ years of experience — shared which plants play into our cosmic character the best. The results? Well, let's just say that Pisces should've taken the advice about low-maintenance plants looooong ago. Find out which plant is best for your sign.
The Next Plant You Should Get Based on Your Enneagram Type
More of an Enneagram fan? Erin Marino, director of brand marketing at The Sill, gave us some insight into the best choices for plant parents. The results: a range of leafy friends, ranging from popular choices to one very special faux plant. Check out the results below.
The Best Plants to Buy on Amazon, According to Reviewers
To help you adopt the perfect plant for your needs with the click of a button, we rounded up the best plants on Amazon for every type of household and level of green (or not so green) thumb.