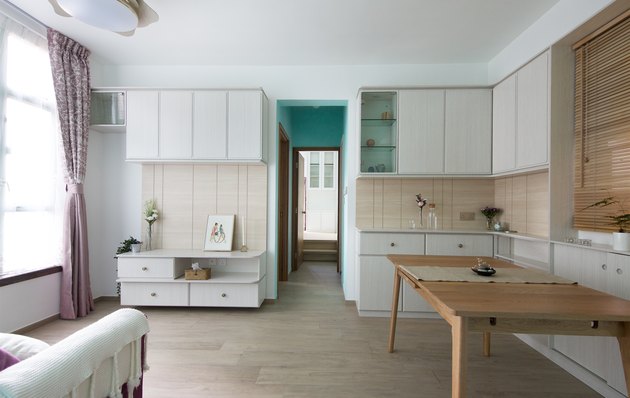 Architectural firm Sim-Plex has a knack for working with color (after all, they did design this rose-colored apartment inspired by Pretty in Pink). These same sensibilities went into renovating a modern Hong Kong apartment for a couple — the two-bedroom space is coated in a vibrant greenish-blue. Tiffany blue, to be exact: It was the couple's favorite color, one they felt could lend intimacy and romance to their home.
And achieving that romantic feeling with such a defining hue might be a challenge, but in this case, it was extra-tough: The home is only 482 square feet, and the couple had a small child. To bring a playful element without making the apartment feel like color explosion, Sim-Plex brought in neutral finishings, added curved details, and figured out how to maximize functionality without sacrificing character.
1 of 6
Living Room
A plum sofa and lilac curtains are the only other items in the home that introduce color. A risky choice, but it works.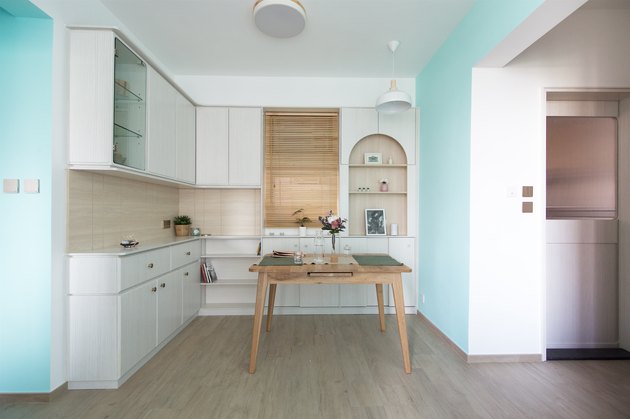 2 of 6
Dining Room
The dining area is set in the same space as the living area (again, this home is less than 500 square feet!). The cabinets make the space feel kitchen-y until you see the arched shelf, which offers a vibe that leans more living room-ish.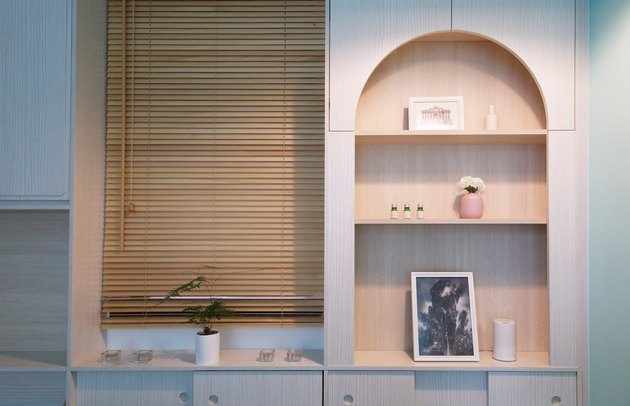 3 of 6
Dining Room
When in doubt, layer wood on wood: Wood blinds continue the theme of smooth, neutral textures and hues.
4 of 6
Dining Room
In this photo, you can see how the cabinets on the left are actually quite shallow, meaning you still get storage but they're not encroaching too much on the dining area.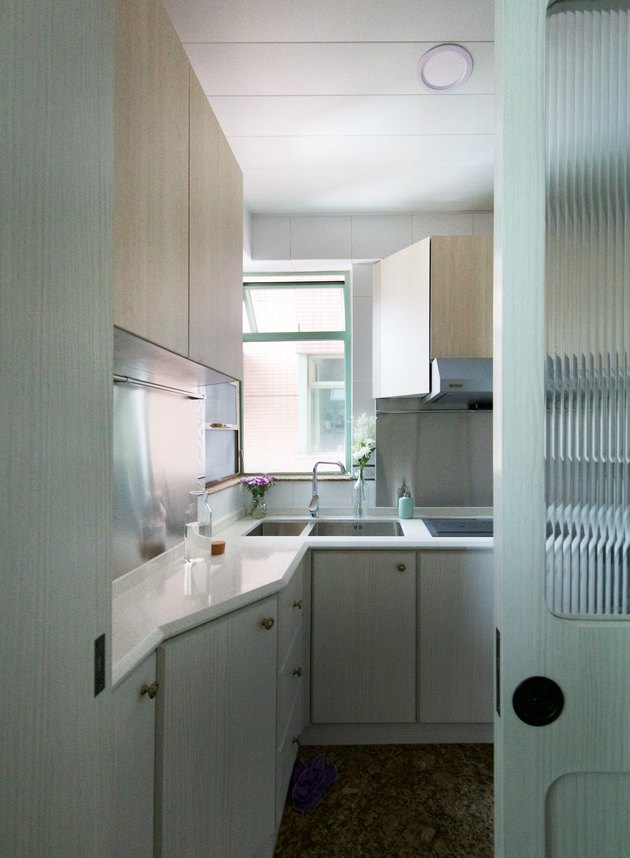 5 of 6
Kitchen
The tiny kitchen mirrors the dining area with the same cabinetry.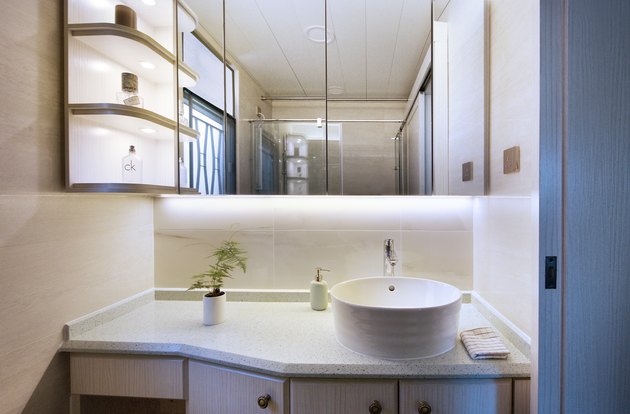 6 of 6
Bathroom
Built-in lighting in the shelves and under the vanity mirror creates a warm glow in the bathroom.
---
After interning at Dwell magazine in San Francisco, Kate began writing about arts, design and culture for other national publications. She is based in Los Angeles and San Francisco.
View Work