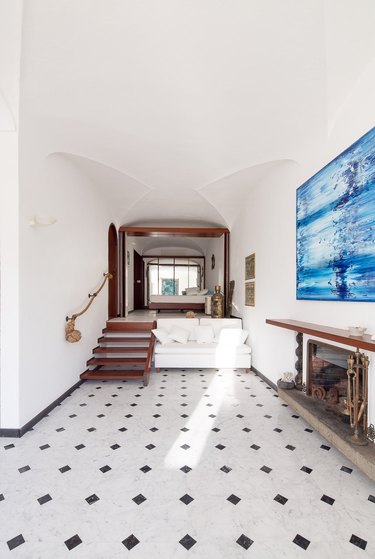 There's the easy way to do nautical: knot accessories, blue stripes, anchors everywhere. Then there's the way that's more subtle, but far more committed: Make your home actually feel like a boat. That's how architect Nunzio Gabriele Sciveres approached a two-level apartment in the idyllic Italian portside village of Portofino. With dark wood and curved walls throughout, Sciveres created a space that feels woven into the landscape rather than a reflection of it.
But like a sailboat, a home can't just look pretty, it must also be highly functional, so the architect was motivated to cater to the clients' needs. "The biggest challenge for this project was to create a flexible and transformable space," said Sciveres. The solution? Panels that fold to change spaces, fold-down desks, and custom bookcases and storage.
---
After interning at Dwell magazine in San Francisco, Kate began writing about arts, design and culture for other national publications. She is based in Los Angeles and San Francisco.