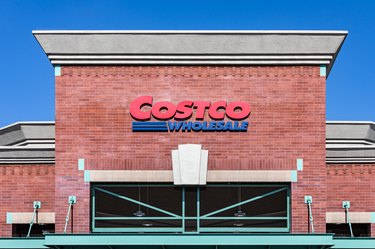 If you're infatuated with farmhouse style and are looking for a way to make sure your children are equally obsessed, Costco has you covered — just in time for spring.
Farmhouse is a cozy interior design style that fuses rustic accents with modern comforts. It favors practicality, taking cues from rural architecture while emphasizing a simple, clean aesthetic. The trend has continued to gain steam over the past few years after being featured heavily on shows like ‌Fixer Upper.‌
Now, Costco is offering a two-story modern farmhouse playhouse, so you can finally bring the style home for your children. The playhouse includes a kitchen on the top floor featuring a sink, mini stove, and mini pots and pans to complete the rustic look. On the ground floor, a built-in bench and table with a chalkboard are perfect for activity time. Additionally, the outside of the structure features a zigzag pole and a slide.
The playhouse offers plenty of windows for all-important natural light as well as a rustic wooden front door. The second floor also has a small deck area for enjoying a mason jar full of apple juice.
Prices and availability may vary by location, but you can always check the Costco website to see what you can get in your area.