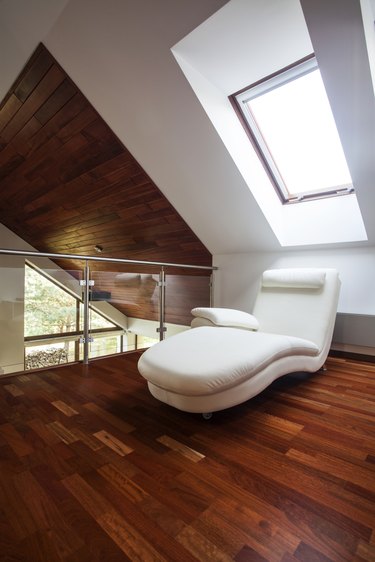 A split-level floor plan blends a traditional ranch home with a multilevel home. This structure type emerged in the 1950s, according to FloorPlans.com. A split-level typically has three distinct spaces, with a ranch-style main floor, and stairs that lead to separate functional areas with bedrooms, a large garage or additional living space. A split-bedroom plan is a specific format where a master bedroom suite is separated from other bedrooms in the home.
Split-Level Benefits
The split-level offers more versatility and flexibility than a conventional ranch. It also allows a homeowner to build multilevel functionality into a smaller property lot. Carving out functional spaces with a split-level plan is beneficial with a large family. You create privacy for parents, shared living area and convenient positioning of a kitchen or garage.
---
Neil Kokemuller has been an active business, finance and education writer and content media website developer since 2007. He has been a college marketing professor since 2004. Kokemuller has additional professional experience in marketing, retail and small business. He holds a Master of Business Administration from Iowa State University.