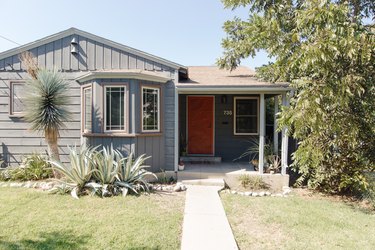 Especially in today's real estate market, homebuyers are itching for a good deal. We just learned that the cheapest state to buy a home is Iowa, but what if you want to narrow down your search to a specific city? Realtor.com just conducted a study that analyzed its data of the 100 largest metropolitan areas in the United States (including surrounding towns, suburbs, and smaller cities) to see which had the lowest median home price per square foot.
Clocking in at number one is Youngstown, Ohio, the halfway point between Cleveland and Pittsburgh. The median home price is around $149,900 with the price per square foot coming in at $95. With a population of 60,270, the city is moderately sized and home to Youngstown State University.
Making the list at second and third place respectively, Scranton, Pennsylvania, and Syracuse, New York, are the two runner-ups. Scranton has a median home price of $225,000 with a price per square foot of $124, while Syracuse has an overall lower median home price of $217,250, but a higher price per square foot of $130.
See the full list of the top 10 cheapest cities to buy a home below and check out the full report on Realtor.com.
The 10 cheapest cities to buy a home right now: