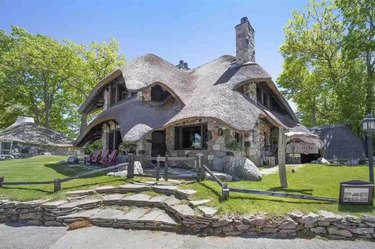 Reality can be rough these days, and the idea of escaping into a magical fantasyland, like this thatched roof cottage in the woods is becoming all the more enticing. The real estate market experts over at Realtor.com can corroborate these cultural sentiments with data, having identified an uptick in home-shoppers searching for what they're calling "storybook homes."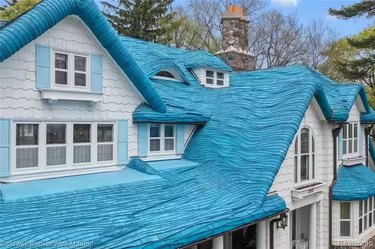 Properties that feel like they come straight out of the pages of a fairytale are currently trending on Realtor.com, with a few of its recent most-viewed listings including a mushroom-shaped "Thatch House" in Charlevoix, Michigan, a lakefront castle in Kokomo, Indiana, and a Cotswold-style home with an eye-catching blue roof in West Bloomfield Township, Michigan. Ranging from $250K to $5.89M, some of the listings in this "Most Popular Homes'' section are shockingly within reach.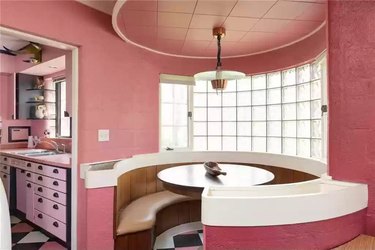 This seven-bedroom French Renaissance-style home in Saint Johns, Michigan built in 1873 is listed at $339K, sitting on a 1.2 acre lot in grand fashion with regency elegance. Meanwhile, this magical bungalow along the Mississippi River in Saint Cloud, Minnesota is going for just $250K, and features an eclectic aesthetic with colorful rooms and quaint design details.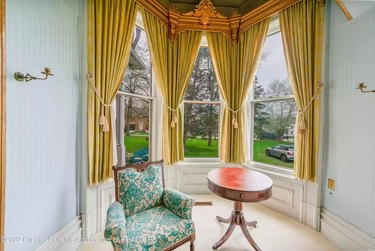 "The allure of these fairytale-inspired homes is the adorableness of it all," says Realtor.com Senior Editor Erik Gunther. "For buyers in search of something beyond a basic tract house, these homes can be something really magical. They fulfill a fantasy and evoke a kind of cozy and comfy vibe that we all yearn for — especially right now."
Life is short. Why not live somewhere magical?