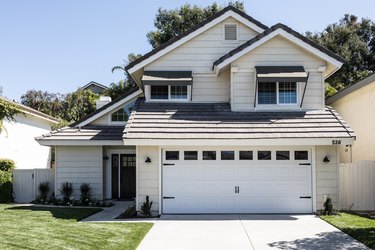 The U.S. housing market is booming. Watching prices continue to tick up has been sad for those of us who are looking to buy soon, but there are still a number of states where homes are totally affordable. In fact, some experts even say the housing market is starting to cool in parts of the U.S.
Realtors from Studio City, California conducted a study to determine the cheapest states to buy a house in 2023. To find the results, they analyzed Zillow data on the median sale price of houses in each U.S. state.
Topping the list is Illinois, with a median home sale price of $133,750. Illinois also has the highest median household income on this ranking, which makes this state even more affordable.
Without further ado, here are the cheapest states to buy a house:
| | |
| --- | --- |
| State | Median Home Sale Price |
| Illinois | $133,750 |
| Ohio | $155,000 |
| Oklahoma | $175,063 |
| Michigan | $179,125 |
| Missouri | $182,000 |
| Indiana | $182,100 |
| Arkansas | $188,713 |
| West Virginia | $191,500 |
| New York | $192,500 |
| Alabama | $200,000 |
The study reveals that while some states made the list due to the low median home sales price statewide, home prices differ from city to city. In the state of New York, for example, prices vary tremendously — homes in New York City go for upwards of $500,000, while those in smaller cities cost closer to $130,000. This kind of city-to-city variation is definitely something to consider before packing your bags and moving to one of these states.