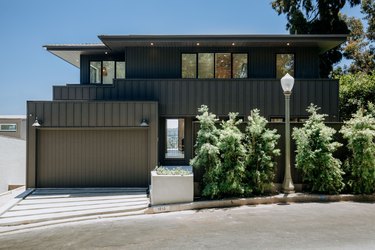 There's finally some good news for those who are hoping to buy a home this year. Prices have begun trending downward in recent months, and news reports are showing that homes are starting to go for 2.5 percent less than they were in June 2022.
While 2.5 percent may seem like a small amount, it's actually a significant drop considering just how high sales prices reached in some areas. But you don't have to take our word for it. We talked to real estate pros from across the country to find out what this news means regionally and what impact it could have for you in the coming months.
People hoping to buy in Seattle may find themselves still paying big bucks for property. "At the end of 2022, it felt very much like a buyer's market when in reality, it was still very much a seller's market with less than two months' supply available," explains Ray York, CEO at York Team Real Estate and team leader at Keller Williams Downtown Seattle. "Buyers who were not deterred by rising interest rates were able to leverage softening seller confidence by getting less-than-asking-price contracts and seller closing cost incentives."
Then, when January 2023 rolled around, York says a switch was flipped, and competition quickly rose. Now, the additional rate hikes have tempered activity, prompting many buyers to pull themselves out of the game.
While pricing may still be higher than it was prior to 2020, Vernique Hutchinson Francis, realtor and attorney at M. Francis Creative and The Hutchinson Law Firm says business has slowed down quite a bit. "In the summer of 2021, there were people bidding on homes well over the value and list price," she says. "Now, homes are on the market longer. The average home sales have risen, but the rates are declining."
Buyers may have gotten the upper hand with regard to pricing in Hutchinson Francis' neck of the woods, but they are now battling interest rates that are not as in their favor as they were in 2020. That being said, the news is still good for Houstonians, who may finally find themselves on equal footing as both buyers ‌and‌ sellers.
The median sale price in The Big Apple more accurately resembles December 2019 pricing than the peaks we saw during the pandemic, according to Collin Bond, Esq., licensed associate real estate broker with The Fabrikant Bond Team at Compass. Unfortunately, New Yorkers shouldn't start celebrating that news just quite yet because those numbers were still high considering the national average. "The median sale price in Manhattan in December 2019 was $1,047,500 in comparison to $1,125,000 in December 2022, and in January 2020, it was $1,097,500 in comparison to $1,060,000 in January 2023," he explains.
That being said, Bond says NYC is effectively in a buyer's market … for now. "We believe that we are at an inflection point," he continues. "The increase in the mortgage rates in Q4 of 2022 led to uncertainty for many buyers, which ended up sidelining them for the rest of 2022. As demand decreased, sellers needed to become more amenable to accepting offers below the asking price."
The state of Utah is finally starting to see a slight decline in home prices. Like in so many areas, the cooling market hasn't come close to taking home values back to pre-2020 pricing, but it has given a wider pool of borrowers an opportunity to get into the game.
"Pre-2020, the average price for a home in Utah was $269,000. In 2020, the average cost for a home in Utah increased to $285,000," explains Gary Parker, CEO and licensed real estate agent at Gary Buys Houses, who notes that in 2021, that value dipped slightly to $280,000.
"The housing market in Utah has been hot for the past few years, but it seems to be cooling off slightly," Parker continues. "Prices are still high, but there are more homes on the market, and buyers have more negotiating power than they did a few months ago."
Another high-profile ZIP code (San Clemente is located within desirable Orange County), Joey Leisz, co-founder at The Leisz Team, says his region isn't exactly seeing the cooling trend that other areas in the country are reporting. "I would be naive not to mention our markets are among the most affluent in the nation, but I believe the lack of inventory is what is fueling the current market," he says. "Pricing is slightly down when compared to 2020 pricing, but I'm not sure it'll stay that way for long."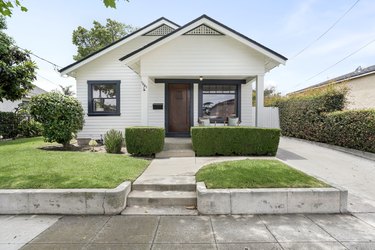 In Northwest Indiana, Chuck Vander Stelt, a licensed real estate broker, says it's higher-end properties that are coming down in price. "Here, homes facing the most pricing pressure are those selling in the $400s, which have fallen 5.6 percent on a price per square foot basis," he says.
"To start 2023, Northwest Indiana homes are closing with an average sale price 24 percent higher than at the very beginning of 2020 before the pandemic hit," adding that the current pullback they're seeing isn't even coming close to wiping out the gains that were made during those peak years between 2020 and 2022.
Philadelphia, Pennsylvania
The cooling trend has been apparent in the City of Brotherly Love, with homes going for a median price range between $235,000 and $265,000, a drop that's consistent with those national numbers. "Currently, average homes sell for about 4 percent less than the listing price," explains Jon Sanborn, co-founder at Brotherly Love Real Estate.
Around 28 percent of homes have undergone a price drop since the third quarter of 2022 when compared with other cities, Sanborn adds.
Home prices in the Northern Virginia region remain quite strong like in similarly high-demand areas. Overall, the average price finished up 8 percent in 2022 compared to 2021, according to Tim Trainum, owner of Tim Trainum Properties, who says 2023 prices appear to be down 11 percent from the peak. "However, it is important to note the 11 percent is across all housing types (detached, townhomes, and condos). Higher-demand detached homes are down only 4.6 percent from the May peak, for example."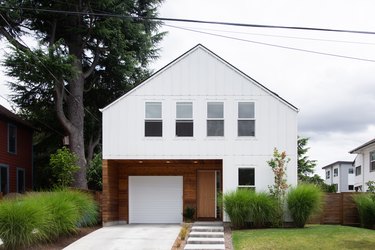 At least one place on our list has fully made the transition to a buyer's market, and that's Brighton, Michigan. Boyd Rudy, team leader/associate broker with MiReloTeam Keller Williams Realty Living, says that like everywhere else, pricing still remains higher than it was just three years ago, but it's started to stabilize.
That trend may continue depending on how the Federal Reserve Bank handles the next round of rate changes. "If we can get rates to come down to around 5 percent, I believe we will see more inventory come to the market."