Squeaky is all about the borderline genius hacks and ideas that keep literally every inch of your space pristine.
Sure, you clean your windows ... but what about your window ​screens​? Have you noticed how dirty they can get? Window screens should be cleaned at least twice a year, if possible. Here's how, including an easy cleaning solution you can make.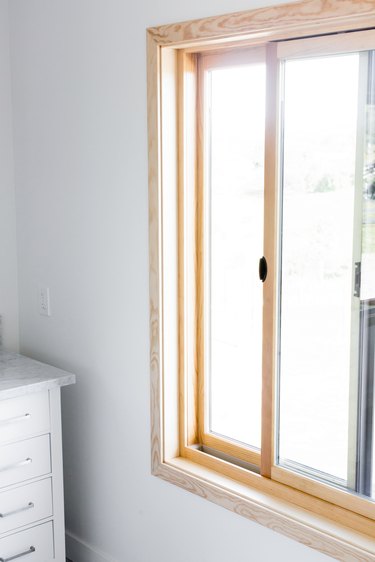 Step 1
Remove screens from windows and lay on a flat surface.
The best place to clean window screens is a driveway or patio. If you don't have access to a non-grassy area, it is best to lay a tarp down under the screens. Cleaning them in a grassy area could cause grass to stick to the screens.
Step 2
Mix the dish liquid with water in a bucket or bowl.
Step 3
Wet a screen down using a water hose. Be sure to only clean one screen at a time to keep the soap from drying on them.
Note: Do not use a high pressure hose nozzle or a pressure to wash your window screens. The high pressure could cause the screens to tear and need replacing.
Step 4
Dip a soft dish brush in the soapy mixture and use it to clean the screens. Lightly scrub the screens in an up and down or circular motion to loosen any dirt and debris.
Step 5
Wipe down the screen frame with a clean cloth.
Step 6
Repeat the cleaning process for each screen, and then let the screens air dry for an hour or two.
Step 7
Place the screens back in window frames.