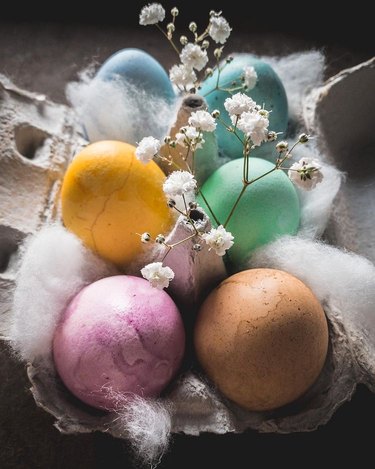 We love that DIY creativity is naturally embedded in the Easter holiday. Whether it's designing Easter baskets, dyeing eggs, or creating themed table arrangements, we want to do it all. We're especially fans of the dyeing process (I mean, just look at all the cool Easter egg creations on Instagram) and love to learn about new and natural hacks that will make our eggs look egg-cellent.
This Easter, give one of the following natural egg dye hacks a try and then reward yourself with some much-deserved chocolate.
1. Use beets to turn eggs pink.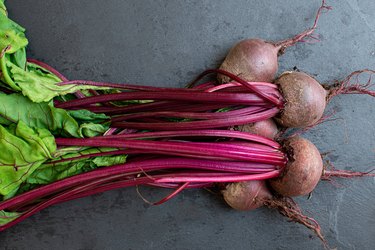 Blue Sky Family Farms tells Hunker that you can turn four cups of chopped beets into a pink egg dye. For one dozen eggs, simply simmer the chopped beets in one quart of water for 30 minutes, strain the mixture, add one tablespoon of vinegar per cup of water, drop the boiled egg in, and soak the egg until it turns pink.
2. Onion skins make for a trendy rust color.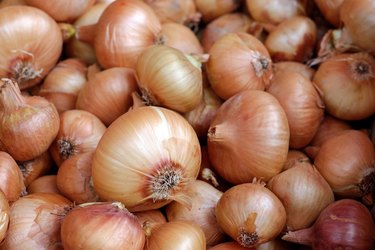 Follow the same process you would with the beets, but use the skins from 12 yellow onions instead. To make the color even brighter, you can place the soaking eggs in the fridge overnight.
3. Turmeric creates a yellow dye.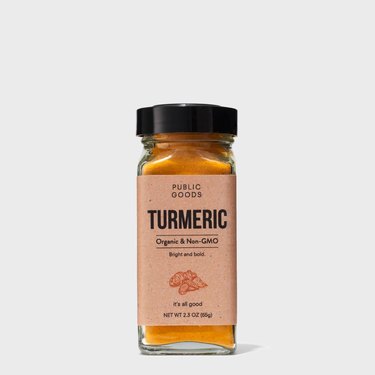 Blue Sky Family Farms suggests wearing gloves for this one. Follow the same process listed in #1, but with three tablespoons of turmeric instead of beets. Once the turmeric is dissolved, let the mixture cool. Then, soak your eggs for only 20 minutes.
4. For a slate blue, you'll want to try blueberries.
For a natural slate blue color, follow the steps we listed for beet dye, but use four cups of blueberries. You'll also need to soak your eggs in this for 30 minutes.
5. Red cabbage will make your eggs blue.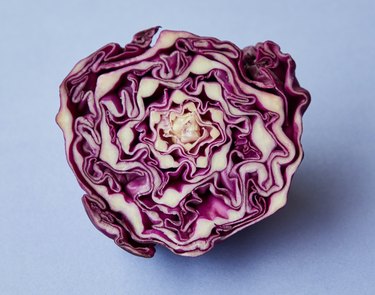 If you want more of a true blue color, go for three cups of red cabbage simmered for 30 minutes. Strain the mixture, mix in your vinegar (add one tablespoon per cup of liquid), and then soak your eggs for at least 30 minutes.
6. For purple eggs, go with blackberries.
Follow the recipe listed in #1, but use four cups of frozen blackberries to create a purple dye for your eggs.
7. Brown coloring can be created with coffee.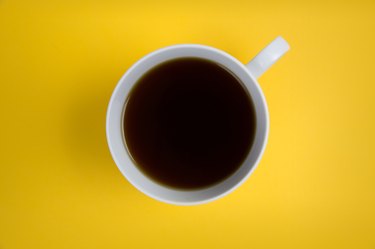 Instead of pre-boiling your egg, Blue Sky Family Farms says that you can actually boil your eggs in one quart of strong coffee mixed with two tablespoons of vinegar. You'll want to do this for 30 minutes in order for it to create a lovely brown color.
8. How to make green with turmeric and blueberries.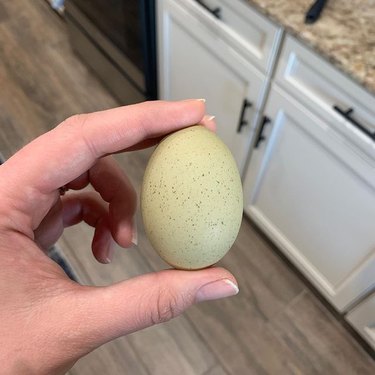 To make your egg green, dye your egg yellow with the above turmeric solution. Then, dip them in the blueberry solution from #4.
Blue Sky Family Farms also teamed up with artist Darcy Miller to create this cute instructional sheet: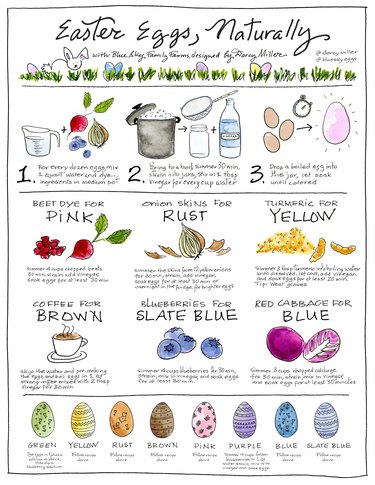 You can save it, print it out, and then use it for all your egg dyeing needs. This would be a particularly fun project to work on with kids.
---
Anna is a Los Angeles-based writer and editor who covers lifestyle and design content for Hunker. She's written for Apartment Therapy, the L.A. Times, Forge, and more. She previously worked as the lifestyle editor at HelloGiggles and deputy editor at So Yummy. Her email: anna.gragert@hunker.com