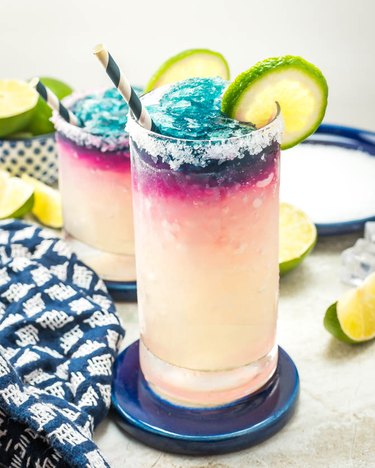 Welcome to The Cool Down, Hunker's definitive guide for staying cool, calm, and collected all summer long.
As the summer weather heats up, we're all looking for ways to keep cool, and the next best thing to a dip in a pool is a cold, refreshing drink. These easy-to-make, homemade beverages not only look good, but they taste great, too.
1. A Couple Cooks Creamy Coconut Margarita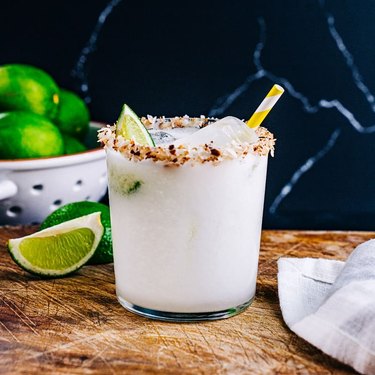 Creamy and cold, a coconut margarita pairs perfectly with your summer Taco Tuesday nights.
2. Simply Whisked Frozen Watermelon Moscow Mule
A fruity twist on a classic drink, this recipe will have you making seconds.
3. Whole and Heavenly Oven Tequila Sunrise Slushie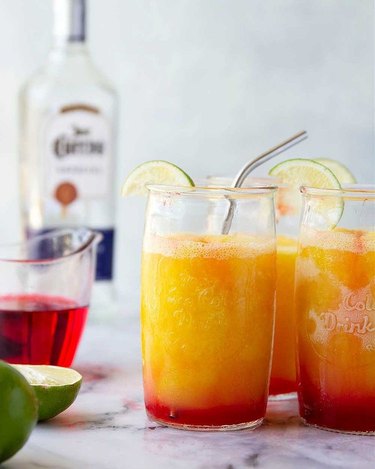 There are only four ingredients in this refreshing and colorful drink, making it a simple summer concoction.
4. Boulder Locavore Pineapple Frozen Lemonade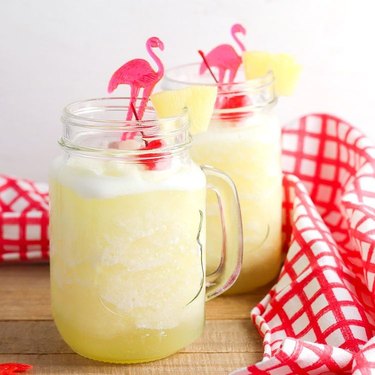 With only two ingredients (frozen lemonade and pineapple), this one is great for the whole family.
5. Make Mine a Mocktail Virgin Strawberry Daiquiris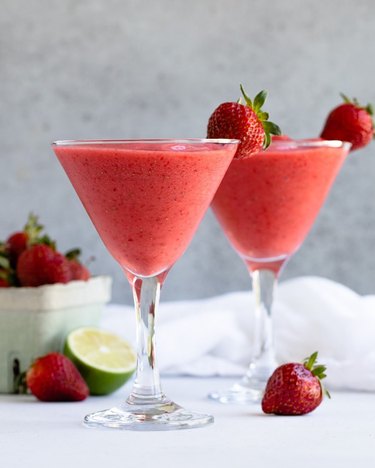 Skip the store-bought mix for these mocktail strawberry daiquiris made with fresh berries.
Get the full recipe here.
6. Homemade Hooplah Red, White, and Blue Lemonade Slush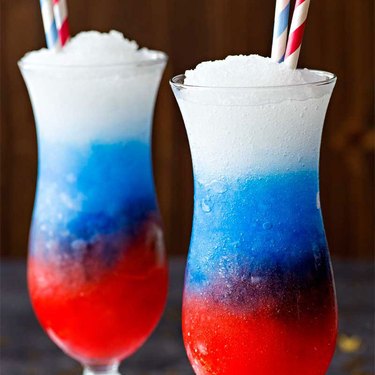 Show your patriotism all summer long with this red, white, and blue slushie.
7. Host the Toast Color-Changing Slushy Margarita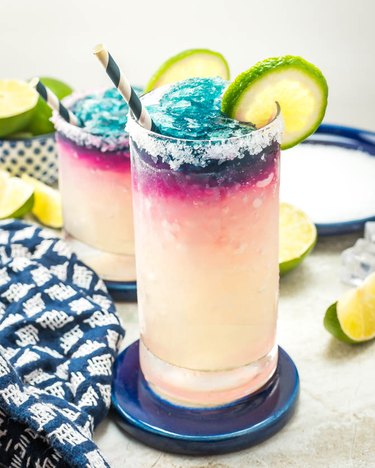 Thanks to a secret ingredient, the colors of this drink slowly change. (Hint: It's red cabbage!)
8. The Chunky Chef Copycat Mocha Frappe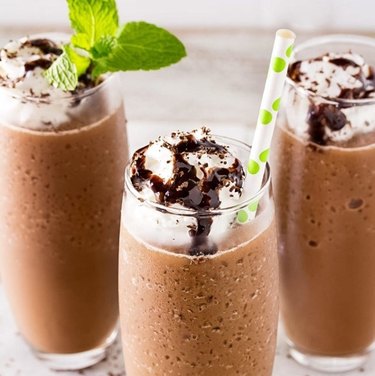 Get your coffee fix on with these delicious mocha frappes, and don't forget the mint leaf garnish.
9. A Night Owl Banana Colada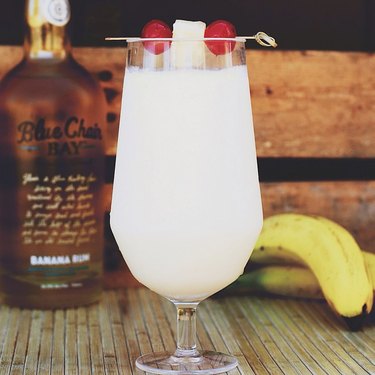 Go bananas over this smooth banana colada.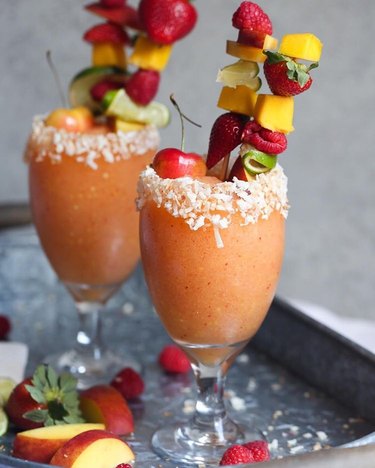 This coconut-around-the-rim frozen sangria is almost too pretty to drink (almost).