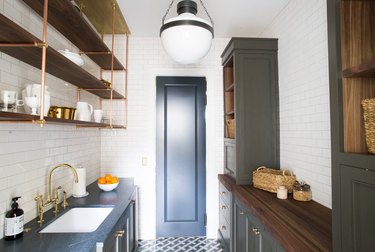 The time has finally come for you to get the kitchen of your dreams. You have plenty of space to incorporate almost everything on your wish list, including lots of storage, shelving, cabinetry, and plenty of counter space for food prep and staging. But what's missing? What is the one thing that would not only increase the functionality of your cook space, but also help keep clutter at bay — especially when entertaining guests? You guessed it: a butler's pantry.
What is a butler's pantry?
Typically, a butler's pantry is a transitional space, or back kitchen, that's adjacent to the main kitchen and dining area. Its purposes can be myriad, but it often centers around food prep, staging for meals, and storage. While a regular pantry tends to only house dry goods, a butler's pantry usually features appliances or a sink along with storage space for stashing food and serving dishes. This bonus area tends to work well in an open floor plan, but if you'd prefer to keep it separate, you can always create privacy with a pocket door.
A Brief History of the Butler's Pantry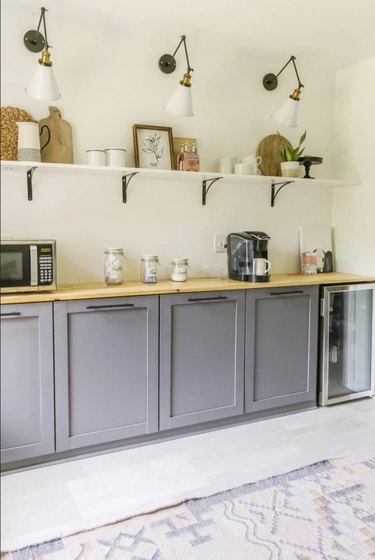 Pantries have been around since the Middle Ages, when it was essential to have a room to store food like meat and grains. Deriving from the Old French word ​paneterie​, which stems from the French word ​pain​ for bread, these rooms continued to be popular into Colonial times and the late 19th century, when pantries began appearing in the main living quarters, often found between the kitchen and dining room.
If you guessed that butlers frequently used butler's pantries back in the day, you would be correct. The room, otherwise referred to as a "scullery," offered easy access for prepping meals before serving, keeping food at the ideal temperature, and providing extra storage for serving pieces as well. Sometimes, butler's pantries even had bell systems in which a member of the household could "call" for a certain food to be brought to them by the butler — similar to the bells seen in the intro to ​Downton Abbey​.
What can be found in butler's pantries?
Homeowners sing the praises of the butler's pantry because it oftentimes has open shelving, built-in cabinets, and can even accommodate microwaves, coffee makers, refrigerators, and wine coolers. If you're into bonus storage space (something that's oh-so-helpful in small kitchens) and surfaces that make food prep a breeze, a butler's pantry could be the perfect solution for a modern home.
Types of Butler's Pantries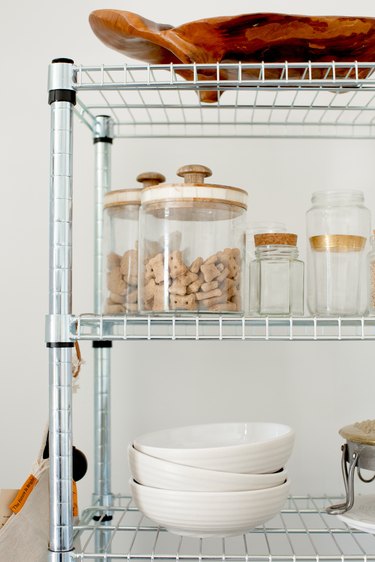 When contemplating the possibility of adding a butler's pantry to your home, there are a few spaces to consider transforming. For instance, mudrooms are ideal. Or, you can rework a hallway that lies between the kitchen and dining room. A walk-in closet or pantry that resides near the kitchen could also work. However, if you're building a new home, you have the luxury to choose whichever location suits your kitchen design the best.
Is a butler's pantry worth it today?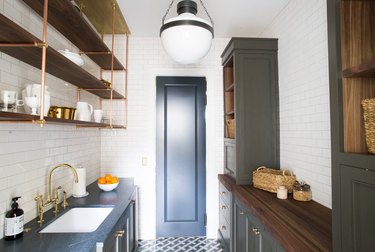 Whether you're remodeling or building a new home, a butler's pantry does take some careful planning, and, of course, will certainly be an added expense if you're concerned about budget. However, if you're ​really​ into cooking or hosting parties, a butler's pantry will be a dream come true for you. If storage is an important factor, again, a butler's pantry is the way to go. But if you don't consider yourself a ​gourmand​ and lavish get-togethers just aren't your thing, it might be best to save the money and forgo the butler's pantry. It really all depends on your tastes and how you use your kitchen.