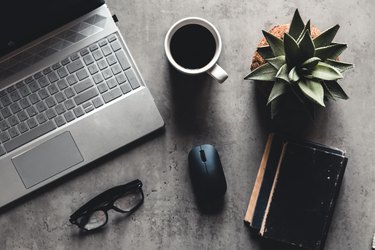 Whether you're an avid Amazon shopper or an occasional one, chances are you've dropped more than a few dollars at the largest e-commerce site in the universe. And while the mega retailer is known for keeping its prices low to help drive customer loyalty, there are still several ways you can save extra money when you go on an Amazon spending spree. From price-tracking tools to Prime member hacks and more, here are eight easy ways to save a little moolah the next time you shop at Amazon.
1. Price track items before purchasing.
If you aren't using a price tracking tool before purchasing an item on Amazon, you're doing it wrong. Since Amazon's pricing fluctuates daily, sites like CamelCamelCamel and Keepa closely monitor Amazon's prices, so you can view the price history of just about any listing — just pop the product URL into the search engine — to ensure you're getting the best deal the site has to offer before you buy it.
2. Double check the reviews.
If you tend to purchase products at Amazon based on their reviews, then it's important to know that some companies post fake, compensated reviews from dummy accounts to inflate ratings and boost sales. Fortunately, sites like FakeSpot and ReviewMeta allow you to verify reviews by entering a product's URL into a search engine, so you don't get tricked into wasting money on a falsely endorsed item.
3. Try out Amazon Reload.
If you're an avid Amazon shopper with a Prime membership, then you should consider trying out Amazon Reload. Every time you load your account with a lump sum balance drawn from a debit card, Amazon adds an extra 2% to the total. Think of it as an upfront payment plan with major money-saving benefits.
4. Buy big-ticket items at Amazon Warehouse.
If you're searching for a more sustainable way to save money while shopping at Amazon, head over to Amazon Warehouse. Filled with thousands of fully refurbished, pre-owned items, Amazon Warehouse has awesome deals on super pricey products — think luggage, laptops, cellphones, and furniture — so you can get your hands on a big-ticket item for a fraction of the cost.
5. Trade in your old electronics for an Amazon gift card.
If you're sitting on some gently used electronics at home, consider converting them into currency you can use exclusively at Amazon. Believe it or not, Amazon gives discounts and gift cards to customers who trade in certain pre-owned items — like tablets, Bluetooth speakers, cellphones, and video games — that you can use to save money on future purchases.
6. Look for deals at Amazon Outlet.
This is a PSA: Amazon has its very own outlet store and it's brimming with bargains on thousands of items, including cosmetics, electronics, pet supplies, jewelry, and groceries. Come for the crazy deals on overstocked items, but stay for the major markdowns on some of the site's biggest best sellers.
7. Make money back with a Prime Rewards Visa Card.
If you're an Amazon Prime member who is eligible to sign up for the Prime Rewards Visa Card, you can save loads of moolah when shopping. Not only will you earn 5% back on all of your purchases at Amazon — including Fresh, Whole Foods, and Pantry items — you get an Amazon gift card worth up to 70 bucks as soon as you get approved.
8. Search Amazon Coupon for items on sale.
Coupon clippers of the world rejoice: Amazon has its own coupon page! Teeming with discounts on everything from laundry detergent to mini projectors, Amazon's coupon page allows you to pick and choose from items that are currently on sale, so you can clip a virtual coupon and save some extra green during your next Amazon shopping spree.