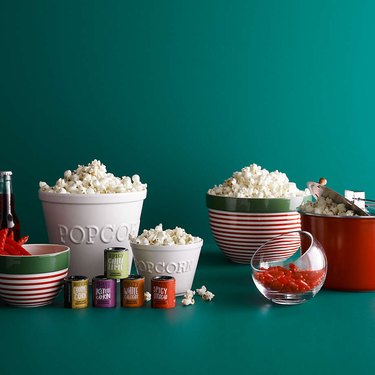 Welcome to the Hunker Holiday Gift Guide. From joyful decor picks to gifts that give back, these items are sure to delight everyone on your list.
Most movie theaters are closed, and no one knows when they'll fully open again. So where does that leave the cinema lover on your holiday gift list? Not completely out of luck, as it turns out. In fact, movie nights at home might just be better than the real thing. They can skip the lines, completely avoid those overpriced snacks, and get as cozy as they wanna. And you can help them do it with any (or maybe all if you love them that much) of the picks here.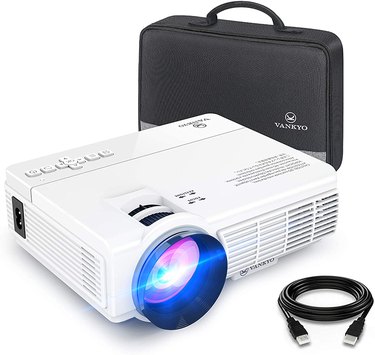 Could you have a decent at-home movie night with your standard TV? Sure. But with a projector, the cinephile on your list will get the perfect theater experience. This one from Vankyo is the number one best seller on Amazon, and it's portable! So your friend can even take it outside for screenings when the weather's nice.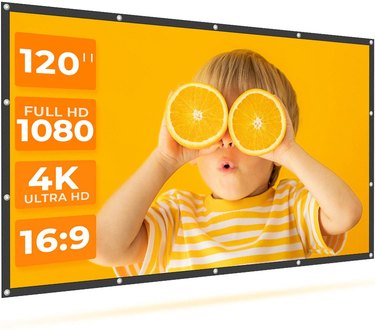 And you can't have a projector without a projector screen. This one won't break the bank and can be folded easily for storage when movie night is over.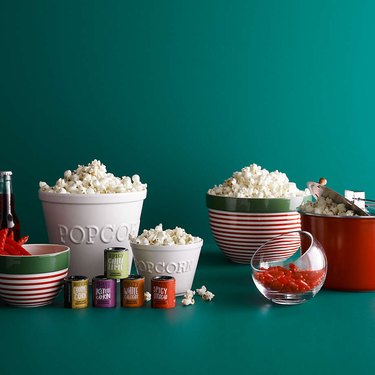 There's just something about home-popped popcorn kernels that beats the microwavable bag stuff every time. And if your movie-lover obsesses over that unique-to-the-theater buttery flavor, they won't be disappointed by this kit. It comes with three different kinds of kernels and six toppings for their snacking pleasure.
Now enter the popcorn maker. This one comes in three fun shades (red, yellow, and vibrant blue). And the process is simple. Simply plug it in, place a huge bowl underneath to catch the fluffy kernels, and voilà. It even works a bit like the popcorn machines at the theater.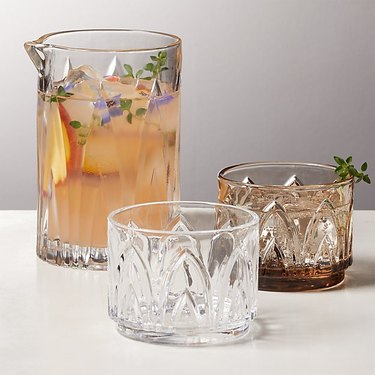 For your friends who absolutely need a drink to wash down all that salt and butter, these old-fashioned stacking glasses will help get the job done. Whether they prefer a fizzy drink (to mimic that classic, caffeinated theater soda) or something a little stronger, they can sip in style.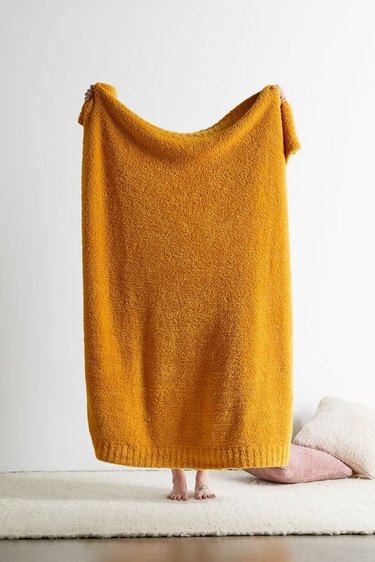 There are a few things that make movie nights at home better than ventures out to the actual cinema. And this is one of them. Help your friend get extra cozy with this plush throw blanket. And best yet — it can stay on the couch or bed year-round looking cute and being practical.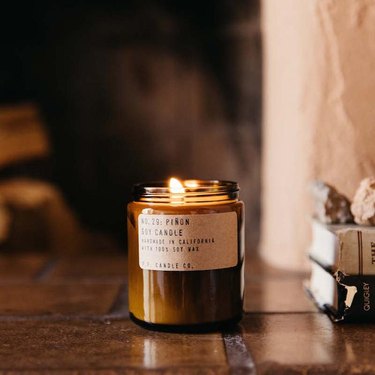 Another great thing about screenings at home? Your friend can completely set the mood. Help them do just that with a candle. This one — which smells like smoky vanilla, a hint of the forest, and the most idyllic winter — will create the perfect atmosphere.
If you thought movies were best enjoyed in the dark, you thought wrong. A string — or two, or three — of twinkly LED lights will make your pal's cinematic experience feel magical. They can string them up around the projector screen or just layer them in a glass vase. Either way, your friend will love the look.