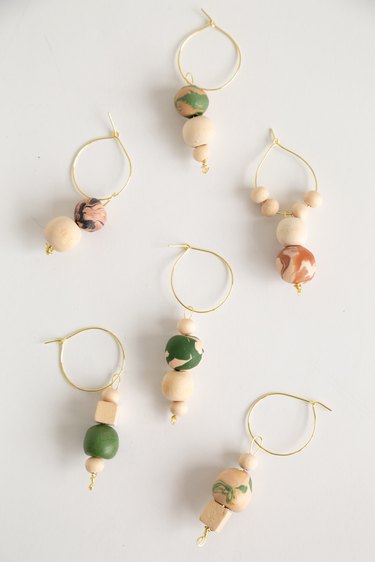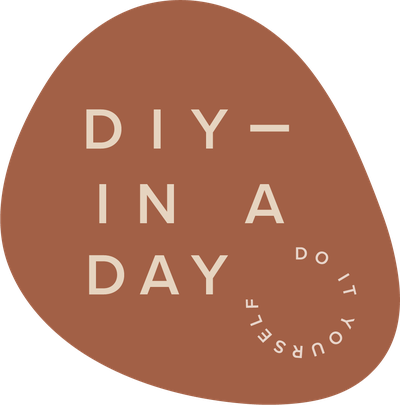 DIY in a Day brings you step-by-step instructions for easy projects that will spruce up your space — within 24 hours (or less!).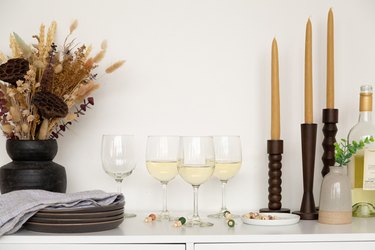 Ever get mixed up on which wine glass is yours when enjoying some vino with your sweetheart or roomie? We have a simple DIY craft project that can help take care of that problem. You can easily make lovely wine charms from clay, wood beads, and a few jewelry making supplies.
But first, have you made clay beads before? There is something so satisfying about mixing clay to make your own colors and designs. You can even create a gorgeous marble-effect when combining colors. For the hooks, our hack is to use earring hoops from jewelry making supplies. We went with gold hoops, but silver would be nice as well.
Things You'll Need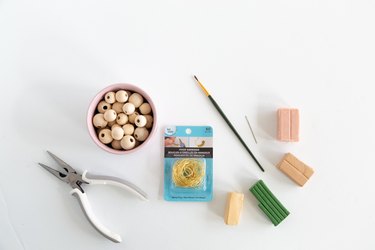 Step 1
Choose two colors of clay and roll them each into a tube or snake shape. Then twist those pieces together.
Step 2
To make an entirely new color, continue to roll and mix the clay. However, if you want to make a marble effect, only mix the two colors of clay together a few times, keeping the colors slightly blended.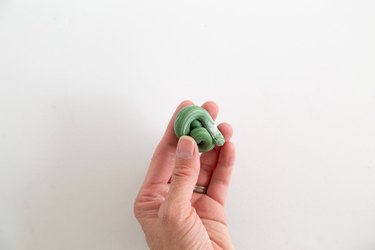 Step 3
Roll the clay into a ball, and then slide an embroidery needle through the center. Be sure to move the needle around the clay to make an opening big enough for the wire to slide through.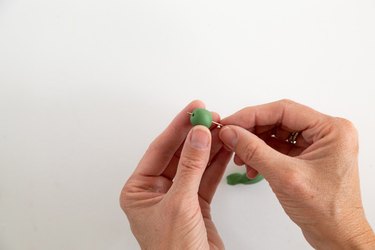 Step 4
Bake the beads in the oven. Follow the directions on the clay packaging for guidance on temperature and time.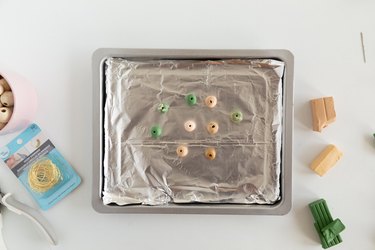 Step 5
Cut a piece of jewelry wire six inches in length. Pull the two ends together and make a loop on top. Twist the loop a few times.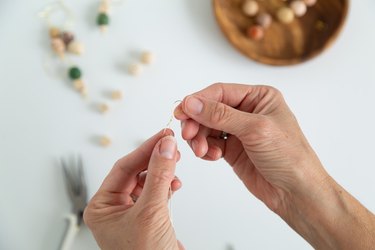 Step 6
Slide the clay beads and wood beads onto the wire. Use any color combo with wood beads. Just remember to make each charm different!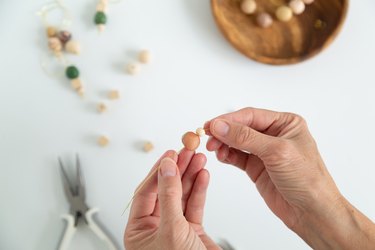 Step 7
Twist the wire at the end to secure the beads. Use the jewelry pliers to twist and wrap any remaining wire.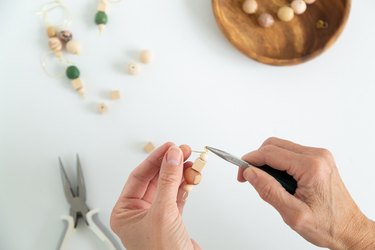 Step 8
Slide the charm onto an earring hoop, and you're done. Ready for your next cocktail hour!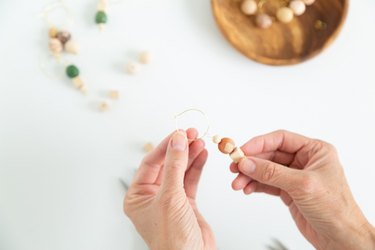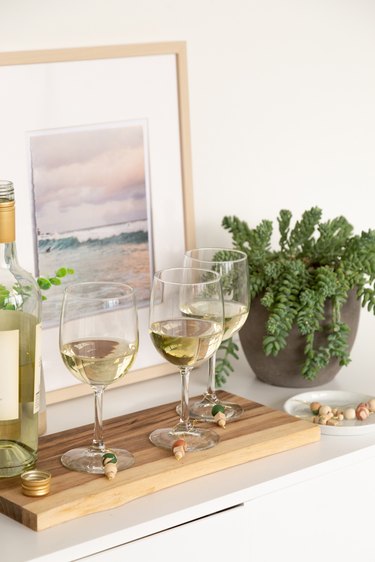 ---
Alice & Lois is a DIY and lifestyle blog where twin sisters Sara and Melissa share their inspiration, projects, connection and celebrate the good in life. They create inspiring posts centered around home, family, style and creativity, specializing in simple, yet sophisticated DIY projects. Sara and Melissa live in two very different places – Sara is in the heart of the midwest, Indianapolis and Melissa in the majestic ski town of Crested Butte, Colorado. Alice & Lois was named one of the Top 10 DIY and Decorating Blogs by the editors of Better Homes and Gardens in 2015 and 2016 and recently named one of the Top 30 DIY Blogs to Follow by Domino.
View Work