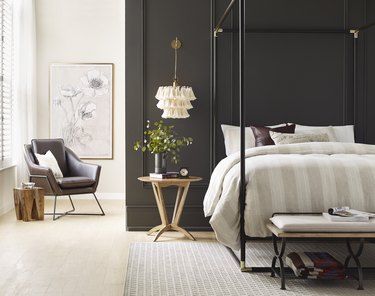 When we think of the new year, we think of fresh starts, and when we think of fresh starts, we think of fresh paint. There's just something about the new year that makes us want to repaint every wall in our homes — we can't help it! Luckily, there is plenty of inspiration out there with Color of the Year picks from brands like Benjamin Moore, Sherwin-Williams, Valspar, and more. We'll be summarizing (and picking our favorites!) below.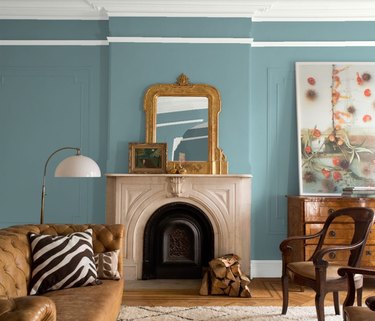 Benjamin Moore's pick for 2021 is Aegean Teal, which is a mix of blue, gray, and green. It gives off relaxing vibes, and would look especially wonderful in a space with a farmhouse-chic aesthetic.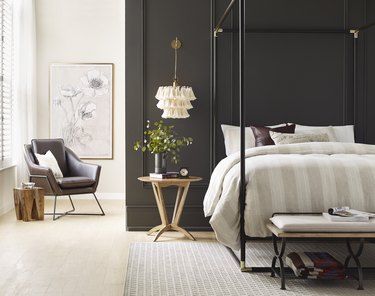 Sherwin-Williams's Color of the Year, Urbane Bronze, is a warm bronze that was inspired by nature. It would be right at home with natural textiles, stone accents, and greenery in a room that doubles as an indoor sanctuary. We feel more relaxed already.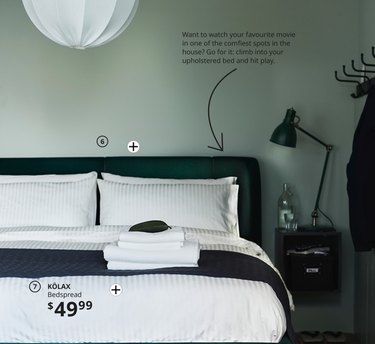 When IKEA released their 2021 catalog, we were overwhelmed with paint ideas. Among them was a mint green color — like Benjamin Moore's Minty Green — which is equal parts soothing and refreshing. We'd love to see this shade in a bedroom oasis.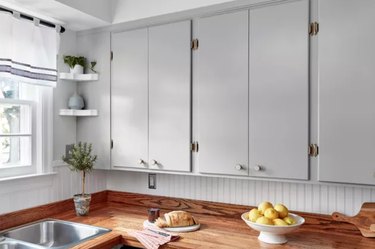 For 2021, Valspar picked 12 Colors of the Year. The one we were most drawn to was Granite Dust, a light, calming gray that would look lovely in a bedroom, kitchen, or bathroom.
Part of PPG Paints "Be Well" palette for 2021, Transcend is an oatmeal shade that's meant to foster nostalgia and contentment. It would easily complement a cozy living room with dark woods and moody earth tones.
6. Bold, Yet Versatile, Mauves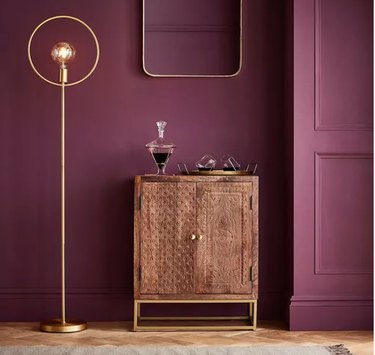 Graham & Brown, a U.K.–based wallpaper manufacturer, named a velvety mauve called Epoch their chosen color for 2021. Though it's quite bold — especially when compared to the other colors on this list — it is a multifaceted shade. It can be paired with neutrals to create an understated space or it can be matched with jewel tones for maximalist vibes.