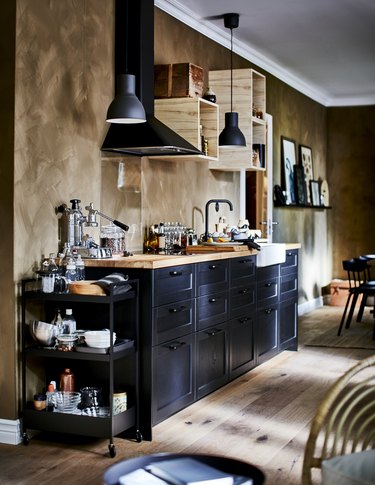 Now that IKEA's 2021 catalog has arrived, we have a million home decor ideas we plan to implement in the new year. In addition to products we want to snag and trends we aim to replicate, there are also plenty of paint ideas we're obsessing over. (Would it be crazy if we repainted every room in our home?) Let's discuss.
We fell head over heels with this paint choice. The warm brown walls feature visible brushstrokes, making the wall look textured. Thanks to this finish, the paint almost looks metallic in the light, and we love the idea of embracing brushstrokes instead of avoiding them.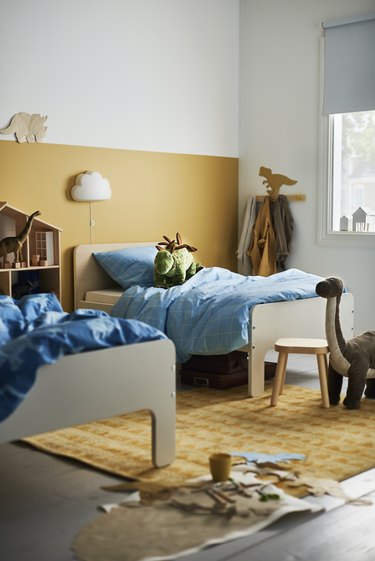 If you're looking to add a pop of color, why not color block your walls? IKEA shows us how it's done. While this would look especially sweet in a kid's room, it truly adds personality to any space. For a sunny hue like this one, try Clare's Golden Hour.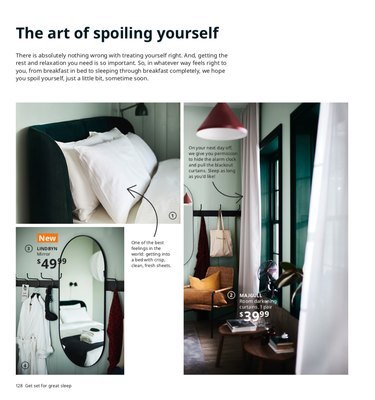 2021 is all about soothing colors that make your space feel as calm as possible. That's why we stopped in our tracks when we saw this hue. IKEA found the perfect light mint green paint color to create a tranquil bedroom. Just looking at this shade makes us want to take a refreshing nap. A great dupe for this paint color is Benjamin Moore's Minty Green.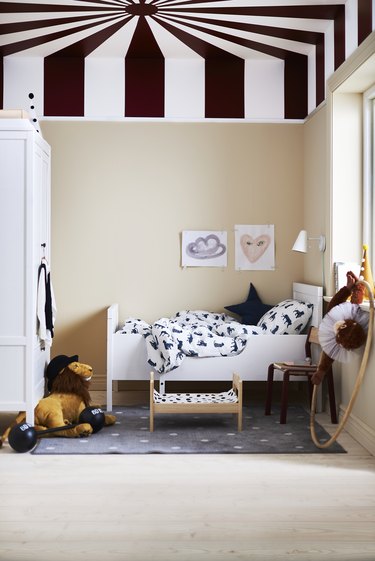 The sky is not the limit when it comes to IKEA's paint trends. The retailer showcases a striped, circus tent-style ceiling that makes the space look taller than it is. Though this is shown in a kid's room, there are many ways you can apply this to other rooms in the house. Instead of circus tent stripes, why not simple stripes or color-blocked shapes?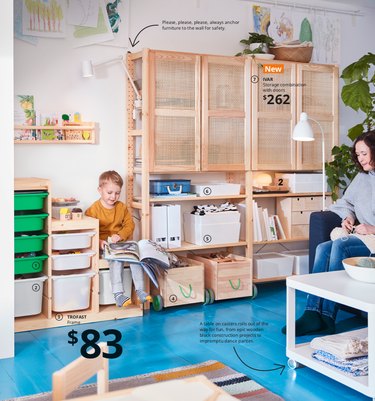 IKEA is all about thinking outside of the box in 2021. In addition to painting ceilings, the company is also into painting floors! This white-walled playroom has a floor that has been painted a vibrant blue color. It instantly makes the space feel welcoming and fun. If you're interested in painting your own floor, we have a how-to here. For a similar vibrant blue hue, Diamond Brite's Ocean Blue is perfect.