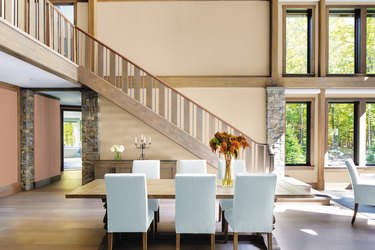 Move aside, Color of the Year! For 2021, PPG Paints is unveiling a Palette of the Year. Featuring three hues, the "Be Well" palette is meant to help you create a home that acts as a restorative, cozy space — especially since many of us are now spending most of our time at home.
"With the world sheltering in place for the better half of the year, we have begun to crave human connection and embrace simple activities, including walking, hiking, baking, and gardening," says Dee Schlotter, PPG's senior color marketing manager for architectural and industrial coatings, in a press release. "This organic and hopeful palette represents what we have been longing for after decades of over- stimulation and over-consumption — simplicity and restfulness."
The palette includes the color Transcend, an oatmeal shade inspired by the earth and nostalgia.
There is also Big Cypress, a ginger hue with persimmon undertones. It would look amazing in a room with gold accents.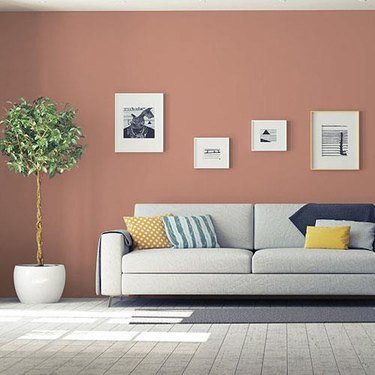 Lastly, there is Misty Aqua, a watercolor cerulean blue that adds a pop of freshness.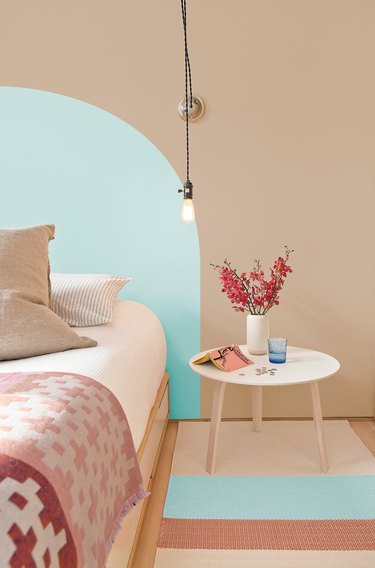 PPG notes that these three colors pair well with blonde and brown woods, greenery, woven textiles, and textures such as velvet, linen, and rattan. Altogether, the shades are meant to transform your space into a comforting, peaceful retreat.
You can now find the 2021 Palette of the Year colors at your local PPG Paints store, The Home Depot, or at independent shops that can be located here.