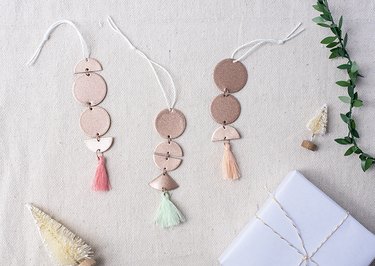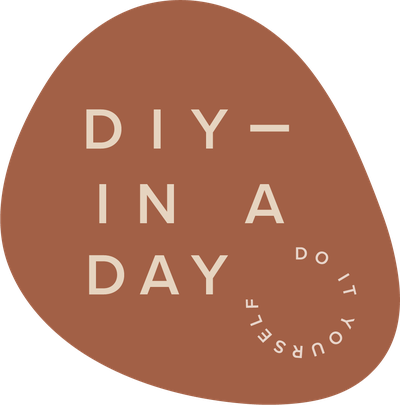 DIY in a Day brings you step-by-step instructions for easy projects that will spruce up your space — within 24 hours (or less!).
During the holiday season, we love to make and give ornaments as presents to the people in our life (friends, co-workers, teachers). This year's design — a modern rose gold metal ornament — is a reflection of the gorgeous wall hangings we've all been crushing on.
And, don't worry: You don't need to be an expert crafter to create these one-of-a-kind ornaments in everyone's current favorite finish, rose gold. Let's get started.
Step 1: Gather Your Supplies
Etsy is a great source for jewelry supplies, specifically gold discs with double holes in them. If you have any trouble finding all the shapes you want in rose gold, you can easily spray paint the gold discs (which is what we did in this DIY).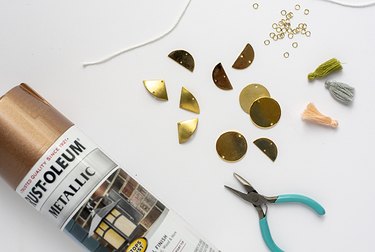 Step 2: Spray Paint Your Jewelry Supplies
To protect your working surface, use a cardboard box. Place your discs and jump rings within the box and then spray paint. Let dry and then repeat on other side. Let dry again.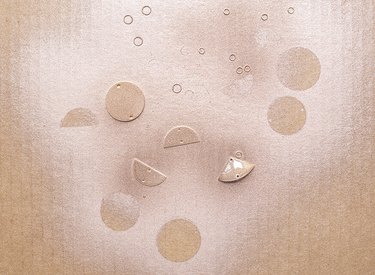 Step 3: Assemble the Ornament
Lay out your discs and other shapes in the order you like for them to appear. Using your jewelry mini flat nose pliers, gently pull apart a jump ring and use it to connect your first two shapes. Then, using the pliers, gently close until secure. Repeat until you get to the end, and then thread a jump ring through tassel and place it on end of ornament. Close to secure.
Once you're done, you can use the ornament on your Christmas tree, or as a gift topper, or wrap up it and deliver to a friend loved one. It's as easy as that!