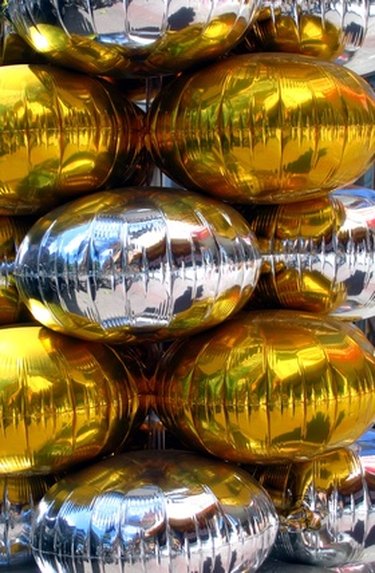 Mylar is the term many use to refer to the material used to make shiny, foil balloons for parties. It consists of metalized plastic and nylon but cannot be thrown to the curb with other recyclables such as aluminum, plastic and paper. Unlike latex balloons, foil balloons are not biodegradable.
Save and Reinflate Them
Because they're made from a more durable material than latex, "mylar" or foil balloons can be easily deflated and reinflated. Carefully remove the ribbon, flatten the balloon, and save for a future celebration.
Keep and Repurpose Them
Foil balloons can be repurposed for art projects, wrapping paper, and other upcycled uses.
Send Them to Terracycle
Terracycle, the innovative recycling organization that aims to eliminate waste from the Earth, accepts used balloons, in addition to other party items. Simply purchase a box from the company, fill it with used items, and send it back to the company.